It's still way too early in the night to conclusively say how this is all going to go, but apparently, whatever info top Republicans are getting is causing a bit of consternation, with Donald Trump and Paul Ryan reportedly ready to face off over who's to blame.

As CNN's Jim Acosta reported, Trump is "really mad at Ryan," about "everything."
And Team Ryan is reportedly all set with talking points to rebut the president's attacks. According to CNN's reporting (emphasis theirs):
To push back on all of this, Ryan world has prepared talking points. Here they are (from a source close to the speaker):

Ryan retired too early — Excluding one member who left Congress to deal with an alcohol problem, not a single House Republican announced their retirement following the speaker's retirement decision. Wisconsin has one of the latest filing deadlines in the country, and of the few states that followed, every one of our members filed for re-election.

We had 40-plus members retire — As noted above, all of our retirements came before the speaker made his announcement. While they ticked up quickly early, the eventual number of House retirements ended up generally in line with the historical average.

Ryan didn't raise the money needed to win — The speaker shattered all fundraising records for the House. He was the most prolific fundraiser in House history, with roughly $110 million raised this cycle. In addition, the Super PAC associated with him raised another $153 million, far more than any other political entity this cycle
G/O Media may get a commission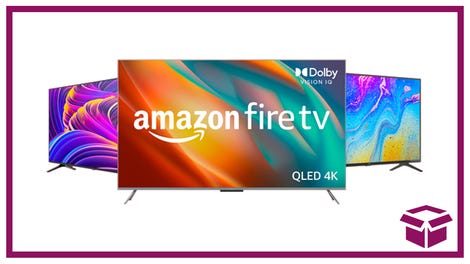 Ooh. stunning.
New Amazon Fire TVs
Again, this could just be Trump being a jerk and Ryan waffling, but the administration also preemptively touted the president's campaign efforts in the midterms in a clear effort to deflect blame from the administration. Here's Press Secretary Sarah Sanders earlier this evening, talking about how Trump's wild campaign circuit "energized a staggering number of Americans" in a statement:

It's the latest development in a long, bitter cold war between Trump and Ryan, which most recently involved Ryan shooting down Trump's posturing about changing the U.S.'s birthright citizenship laws.
Again: It's early, but it is telling that Trump is already laying the groundwork to make the outgoing House leader his scapegoat for Republican defeats tonight.