Scott Lloyd, who leads the Office of Refugee Resettlement for the Trump administration, is still hell-bent on not allowing young girls in his custody to get abortions.
Multiple federal judges have already forced Lloyd's office to allow unaccompanied minors in his care to get the abortions they request. But he still seems to think he can continue blocking girls from getting the medical care they want.
Lloyd is so obsessed that, according to the New York Times, he reportedly makes his staff give him a weekly spreadsheet with a list of girls who want to terminate their pregnancies.
The Times reported on Thursday that Lloyd "has instructed his staff to give him a spreadsheet each week that tells him about any unaccompanied minors who have asked for one and how far along they are in their pregnancy."
Lloyd's office oversees the assistance program for tens of thousands of refugees, but he somehow still manages to find the time to obsess about the bodies of teen girls. In a court filing, the ACLU said Lloyd had personally met with young girls to persuade them to carry her pregnancy to term. Planned Parenthood also alleged that Lloyd required his staff to get this approval for "all decisions about accessing safe, legal abortion go through him personally."
G/O Media may get a commission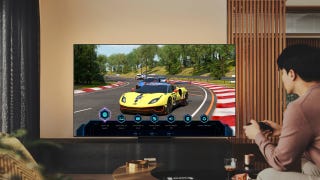 Up to $700 off
TVs, Cell Phones, Smart Home, and More
Lloyd had little to no experience with resettling refugees when he got the job. He's also not a doctor. He does, however, have a history in the anti-abortion movement.
Lloyd worked as a policy coordinator for the Knights of Columbus, the Catholic fraternal order, and served on the board of a crisis pregnancy center in Virginia. The Times also noted that the cover letter and resume he submitted to the Trump administration noted he was the "'architect' of a late-term abortion ban that is now law in six states."

In court filings, the U.S. government said at least 420 pregnant unaccompanied minors were in federal custody last year, with 18 who sought abortions.
I have reached out to the Office of Refugee Resettlement for comment and will update if I hear back.