President Donald Trump—a man who has admitted to sexual assault, and been accused of multiple instances of sexually improper behavior ranging from harassment to attempted rape—spent his Tuesday morning dismissing the latest allegations against Supreme Court nominee Brett Kavanaugh, describing accuser Deborah Ramirez as "totally inebriated" and "all messed up."

The comments, made shortly after his awkward address to the United Nations General Assembly, mark the first time the president has publicly addressed Ramirez's claim that Kavanaugh pushed his penis into her face while the pair were freshmen at Yale.
After first complimenting Kavanaugh on his academic successes—"I understand college very well," he said—Trump took on an exaggeratedly incredulous tone for his attack on Ramirez, whom he did not refer to by name.
She said 'well it might not be him,' and there were gaps, and she said she was totally inebriated, and she was all messed up, and she doesn't know it was him but it might've been him. Oh gee, let's not make him a Supreme Court judge because of that? This is a con game.
G/O Media may get a commission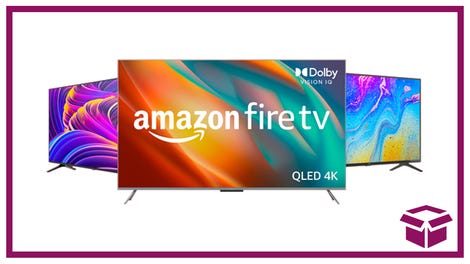 Ooh. stunning.
New Amazon Fire TVs
Putting aside the fact that of course people who have been drinking can still be—and frequently are—victims of sexual assault, Ramirez has herself been entirely forthcoming the process that lead her to publicly accuse Kavanaugh, and the role alcohol had in her experience.
"Even if I did drink too much, any person observing it, would they want their daughter, their granddaughter, with a penis in their face, while they're drinking that much?" she told the New Yorker.
What's more, according to journalist Jane Mayer, who helped break Ramirez's story, the alleged assault was at least somewhat known across the Yale campus at the time.
Kavanaugh's first accuser—Dr. Christine Blasey Ford—is scheduled to testify about her experiences before the Senate Judiciary Committee on Thursday. Ramirez, however, has thus far not indicated whether she will do the same.