The FBI on Monday raided the law offices of Michael Cohen, President Donald Trump's longtime personal attorney, who's accused of trying to buy Stormy Daniels' silence and has definitely never been to Prague in his life. Cohen's home and a hotel room where he'd been staying were also reportedly raided.
According to the New York Times, federal agents seized items "related to several topics including payments to a pornographic film actress"—a reference to the $130,000 Cohen paid the actress Stormy Daniels, who's publicly discussed having an affair with Donald Trump and said the payment was intended to buy her silence. The president has denied knowing anything about the payment.

Stephen Ryan, Cohen's attorney, told the Times the raid was related to special counsel Robert Mueller's ongoing probe.
"Today the U.S. Attorney's Office for the Southern District of New York executed a series of search warrants and seized the privileged communications between my client, Michael Cohen, and his clients," Cohen's attorney Stephen Ryan told the Times. "I have been advised by federal prosecutors that the New York action is, in part, a referral by the Office of Special Counsel, Robert Mueller."
Interestingly, the items taken from Cohen's office includes "communications" between Trump and Cohen, according the paper, which notes it would require a special team of FBI agents to review those records, as they would ordinarily be protected by attorney-client privilege.

G/O Media may get a commission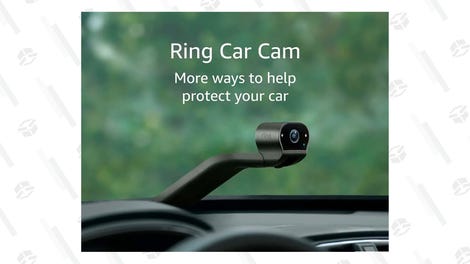 Feel free to speculate wildly about what they might have been talking about below!
Update, 7:05 PM ET: The Washington Post, citing "a person with knowledge of the case," reports that Cohen is under investigation for "possible bank fraud, wire fraud and campaign finance violations."
Meanwhile, a reporter asked Trump why he hasn't fired Mueller this evening. Trump responded by strongly implying that he might, calling the investigation "an attack on our country" and "a whole new level of unfairness," and saying "they found no collusion whatsoever with Russia," in apparent disregard for the fact that Mueller's investigation is still very much ongoing:
"I think it's a disgrace what's going on," Trump said of the Russia investigation. "We'll see what happens, but I think it's a really sad situation. Many people have said, 'You should fire him.'"
"I think [the investigation] is disgraceful and so do a lot of other people," Trump said. "I think it's a pure and simple witch hunt."
Trump also blasted Attorney General Jeff Sessions, according to CNN. "The Attorney General made a terrible mistake when he did this and when he recused himself, or he should have certainly let us know if he was going to recuse himself, and we would have put a different attorney general in," Trump said. CNN reported last week that Trump has considered replacing Sessions with cartoonishly corrupt EPA Administrator Scott Pruitt, who has reportedly lobbied for the job.
"[Sessions] made what I consider to be a very terrible mistake for the country," Trump reiterated, "but you'll figure that out."