Given that Donald Trump once told CBS 60 Minutes correspondent Lesley Stahl that he deliberately attacks journalists and news organizations to "discredit" and "demean" them, it's hard to tell if he intentionally sold out one of his own staffers this week or just plain screwed up one of his lies.
In one of several tweets over the weekend, Trump on Saturday accused the "Failing" New York Times of quoting a senior White House official, in a story published Thursday about the North Korea summit, who the president said "doesn't exist."

"The Failing @nytimes quotes 'a senior White House official,' who doesn't exist, as saying 'even if the meeting were reinstated, holding it on June 12 would be impossible, given the lack of time and the amount of planning needed.' WRONG AGAIN! Use real people, not phony sources," Trump said in a tweet that has been shared over 20,000 times.

The only problem is that the source does exist (his name is Matt Pottinger, and he works at the National Security Council), he talked to several reporters from various news outlets on background, and audio of the news conference is easily accessible.

G/O Media may get a commission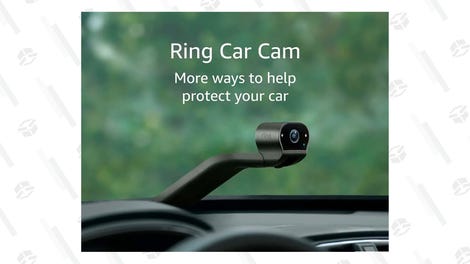 Yet on Sunday, Trump, who was spending his 115th day at a Trump golf club as president, still hadn't deleted the misleading tweet, even after being called out by several news organizations.

The Washington Post reported:

The senior White House official cited by the Times spoke to dozens of reporters Thursday at the White House and on a conference call to brief them on Trump's decision earlier that day to cancel his June 12 summit in Singapore with North Korean leader Kim Jong Un.

The Washington Post, which participated in the briefing, agreed to the rules as laid out by White House press officials at the time, which were to refer to the briefer as a senior White House official. The Post also used information from that briefing in subsequent stories and continues to abide by the agreed upon ground rules.

When an Associated Press reporter asked Thursday why the briefing was not on the record, the official noted that Trump had already spoken on the topic through his letter to Kim, as well as at a bill-signing event earlier that day. The White House wanted to "let the president's remarks stand," the official said.
The Post said the White House press office did not respond to a request for comment on Saturday.

The New York Times ran a similar story defending itself, headlined, "Trump Falsely Says Times Made Up Source in Report on Korea Summit Meeting."
"Administrations routinely brief reporters, on background, on a variety of issues, but it is extraordinary for a president to then accuse reporters of making up the officials who take part in the event," the Times stated.