President Donald Trump's already-up-and-running 2020 campaign was forced into a rare moment of near-apology Wednesday afternoon after sending out an email fundraising blast calling for "a wake up call" for outlets like CNN on the same day the network's entire New York office was evacuated for a bomb threat.
The email, sent out earlier today under Lara Trump's name, was relatively standard fare about fighting the "fake news" media, but notably included the phrase: "It's time for us to give the media another wake-up call from the American people," which, given today's circumstances, was not a good look.

Trump's campaign manager Brad Parscale offered up a canned response about not condoning violence etc., while also claiming the email was a "pre-programmed, automated message."
It's worth noting that while addressing the incidents directly during a planned speech on the opioid epidemic this afternoon, Trump didn't manage to mention CNN by name.
G/O Media may get a commission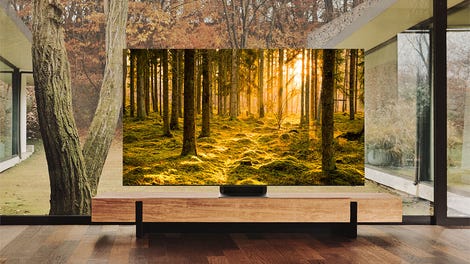 Up to 40% off
Samsung Smart TVs
The bomb threat at CNN was one of several in a spate of package-bomb attempts across the country aimed at prominent figures in the Democratic establishment, including billionaire donor George Soros, the Clintons, the Obamas, and former DNC chair Debbie Wasserman Schultz.
Naturally, the Trump campaign wasn't the only one to find itself lobbing ill-timed attacks on Democratic establishment and the media. Sen. Marco Rubio's campaign also reportedly sent out an email today referencing "Democratic extremism," which probably won't go over super well today.
Over at the network, CNN President Jeff Zucker put a finer point on the inadequacy of the administration's response—and its active role in stirring up resentments:
But in times of trouble, we can always look to Sen. Jeff Flake, who made sure to let everyone know that pipe bombs are not an example of "civility." Thanks, Jeff.