In the middle of a government shutdown in which lawmakers from both parties are supposed to be engaged in emergency negotiations to end the impasse, Donald Trump's campaign released an ad saying that Democrats who oppose his border wall would be complicit in murder.
The ad, like last year's Saturday Night Live skit criticizing Ivanka Trump, is titled, "Complicit."

It focuses on Luis Bracamontes, an undocumented immigrant from Mexico who fatally shot two Sacramento County sheriff's deputies in 2014. During his murder trial this week, Bracamontes laughed and said, "I will break out soon, and I will kill more," according to People.

Trump politicized the killings during a speech before Congress last year to rally support for his administration's draconian immigration crackdown and his obsessive need for a multibillion–dollar border wall—which he disingenuously claimed Mexico would pay for.

"President Trump is right: Build the wall, deport criminals, stop illegal immigration now," a bellowing voice declares in the ad. "Democrats who stand in our way will be complicit in every murder committed by illegal immigrants. President Trump will fix our border and keep our families safe."

G/O Media may get a commission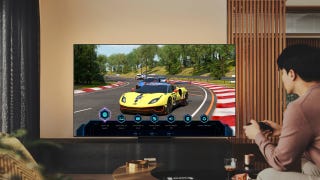 Up to $700 off
TVs, Cell Phones, Smart Home, and More
Watch: