Donald Trump's pick to head the CIA, 33–year agency veteran Gina Haspel, had a minor meltdown on Friday and nearly withdrew her nomination, a new report in The Washington Post said.
Despite the setback, Haspel, 61, appears willing to continue with confirmation hearings that start Wednesday, in which senators are expected to grill the deputy director about a CIA "black site" she briefly ran in Thailand in 2002. Two terror suspects were brutally tortured at the site—one allegedly before she arrived, and the other while she operated the site. Haspel also is reported to have played a key role in later destroying dozens of videotapes of the interrogations.

After being called to the White House on Friday to discuss her role in the CIA's post–9/11 rendition program, in which people labeled terror suspects were forcibly disappeared to secret sites around the world where many were tortured, Haspel said she would withdraw her nomination to avoid the "spectacle" of the confirmation hearings, the Post reported. White House officials also wanted to ask her about waterboarding and other torture tactics.

Abu Zubaydah, a Saudi­–born Palestinian who was captured in Pakistan and sent to the CIA site in Thailand in early 2002, was waterboarded 83 times in addition to being stuffed in a "coffin–like box" and slammed against the wall, among other torture methods. This allegedly occurred before Haspel arrived to run the site. Another suspect was waterboarded while Haspel was there, several media outlets have reported.

The torture did not produce any useful intelligence, according to the BBC.

The Post story noted:

Some White House officials were concerned by material being raised in questions from Congress, information they were just learning about, according to the U.S. officials. Those officials said the material was not revelations that have been unearthed in recent months, but the White House wanted to hear Haspel's explanation of it.

Some records from the interrogation program, including documents that haven't been made public, show that Haspel was an enthusiastic supporter of what the CIA was doing, according to officials familiar with the matter. But others have disputed any characterization of Haspel as some kind of cheerleader of the harsh treatment of detainees and noted that the program was authorized by the president, deemed legal by administration lawyers and briefed to members of Congress.
G/O Media may get a commission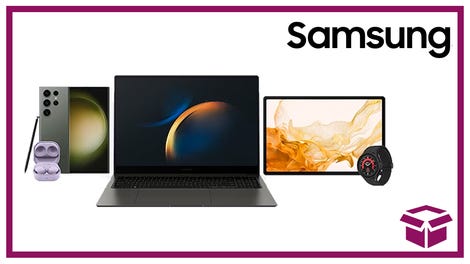 24 hour deals
Discover Samsung - Daily Deal
Haspel said she wanted to avoid causing harm to the CIA and becoming "the next Ronny Jackson," a reference to Trump's disastrous pick to run the Department of Veterans Affairs, the newspaper reported.

By Saturday, Haspel decided to continue with the nomination process, prompting a tweet from White House Press Secretary Sarah Huckabee Sanders that praised the nominee and criticized Democrats for raising human rights concerns.

"There is no one more qualified to be the first woman to lead the CIA than 30+ year CIA veteran Gina Haspel," Sanders tweeted. "Any Democrat who claims to support women's empowerment and our national security but opposes her nomination is a total hypocrite."

While Haspel appears to have broad support within the agency, several human rights advocates have written Op–Eds recently calling for senators to reject her nomination.

"It is critical that we communicate to our leaders in Washington that this nomination is antithetical to historical bipartisan condemnation of torture. Our actions must mirror our values and our laws," Yale Center for Asylum Medicine Director Katherine McKenzie wrote in The Hill.
"The Senate has a clear decision to make: Vote to confirm a nominee and promote someone who was a significant figure in one of our nation's darkest chapters, and signal to the world that the U.S. may well re-open it. Or send the unmistakable message that this chapter is closed; that the United States has learned from its mistakes and won't repeat them," Khizr Khan and Yasmine Taeb wrote in the Daily Beast.