President Donald Trump has called out his pal Vladimir Putin in an unusual criticism of the Russian president following a chemical weapons attack on a hospital Saturday in the Syrian city of Douma, in Eastern Ghouta.
The attack, likely carried out by the government forces of Syrian President Bashar al-Assad, has killed at least 40 people and injured more than 500 others, according to news reports. It occurred about 12 miles from Damascus.

Among a flurry of tweets in the past 24 hours ranging from attacks on the FBI and Justice Department to a fire at Trump Tower in midtown Manhattan, Trump said Putin and Iran were responsible for the latest chemical attack, which occurred just over a year after a sarin gas attack killed about 100 people—including more than 30 children—on April 4, 2017, as ABC News reported. Trump ordered strikes on a Syrian air base following that attack.

"Many dead, including women and children, in mindless CHEMICAL attack in Syria. Area of atrocity is in lockdown and encircled by Syrian Army, making it completely inaccessible to outside world," Trump tweeted. "President Putin, Russia and Iran are responsible for backing Animal Assad. Big price...to pay. Open area immediately for medical help and verification. Another humanitarian disaster for no reason whatsoever. SICK!"

G/O Media may get a commission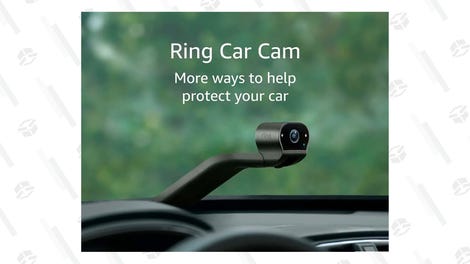 Trump also blamed former President Barack Obama for the "Syrian disaster."

"If President Obama had crossed his stated Red Line In The Sand, the Syrian disaster would have ended long ago! Animal Assad would have been history!" the president tweeted.

Trump was referring to a 2013 sarin gas attack, also in Eastern Ghouta, in which more than 1,000 people were killed. The attack led Obama to threaten military action against the Syrian government for having crossed the so–called "red line" by using chemical weapons.

But Trump's response to the 2017 attack—in which he ordered 59 Tomahawk missiles fired at an air base—wasn't effective at halting the use of chemical weapons in Syria, either. Human Rights Watch said the Syrian government has conducted "at least five more chemical weapons attacks" since Trump's missile strike.

The State Department issued a harsh condemnation of Saturday's attack, saying the "Assad regime and its backers must be held accountable" and that Russia "ultimately bears responsibility."

"Reports from a number of contacts and medical personnel on the ground indicate a potentially high number of casualties, including among families hiding in shelters. These reports, if confirmed, are horrifying and demand an immediate response by the international community," State Department spokeswoman Heather Nauert said in a statement.

She added:

The Assad regime and its backers must be held accountable and any further attacks prevented immediately. Russia, with its unwavering support for the regime, ultimately bears responsibility for these brutal attacks, targeting of countless civilians, and the suffocation of Syria's most vulnerable communities with chemical weapons. By shielding its ally Syria, Russia has breached its commitments to the United Nations as a framework guarantor. It has betrayed the Chemical Weapons Convention and UN Security Council Resolution 2118. Russia's protection of the Assad regime and failure to stop the use of chemical weapons in Syria calls into question its commitment to resolving the overall crisis and to larger non-proliferation priorities.

The United States calls on Russia to end this unmitigated support immediately and work with the international community to prevent further, barbaric chemical weapons attacks.
Russia denied its involvement in the attack, calling it a "hoax" designed to "justify possible military intervention in Syria from abroad," according to a statement published by the Russian government–run Sputnik news agency.

All of this occurs as Trump continues his push for U.S. troops to be pulled out of Syria. At a rally in Ohio this week, the president shocked his own military advisers, along with Pentagon officials, when he said, "We'll be coming out of Syria, like very soon. Let the other people take care of it now."