Well, it's Monday, which means that we have a new crop of lying, grammatically challenged tweets from the president to parse. Trump started off with a fresh shot against the Affordable Care Act, which may see its first Supreme Court challenge of the Trump Administration:
Trump's combining two largely unrelated news items about the ACA here for one big confusing dose of disinformation. Trump's complaining about the deductibles under Obamacare, which yes, have risen in past years, likely because he doesn't want to talk about how premiums have actually gone down and gotten a little better for the average American family this year. NPR has a great explanation why that is:
Instead, next year's price cuts help to correct the huge increases that jittery insurers set for 2018 to protect themselves from anticipated Republican assaults on the markets. While Congress came up one vote shy of repealing the federal health law in the summer of 2017, Trump and Republicans in Congress did manage to strip away many of the structural underpinnings that induced people to buy plans and helped insurers pay for some of their low-income customers' copayments and deductibles. Insurers responded with a 32 percent increase, on average, for 2018 plans.


"Insurers overshot last year," said Chris Sloan, a director at Avalere, a health care consulting company in Washington, D.C. "We are nowhere close to erasing that increase. This is still a really expensive market with poor benefits when it comes to deductibles and cost."
The problem—as the second half of Trump's tweet rambles into—is that the ACA could be facing another legal challenge in the new year. On Friday, a Texas district court judge (appointed by Bush!) decided the day before open enrollment ended was the best time to announce his ruling that the ACA's individual mandate was unconstitutional.

G/O Media may get a commission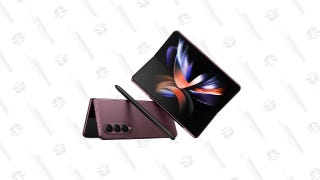 Save Up to $300
Galaxy Z Fold4
That means, pending an appeal, the case will head to the Supreme Court. The last time the Supreme Court issued a landmark ruling on the ACA was in 2012, when Justice John Roberts sided with the courts' four liberals in National Federation of Independent Businesses v. Sebelius in a battle (again) over the ACA's individual mandate.
What Trump doesn't say, of course, is that the Republicans still have no coherent plan whatsoever to provide healthcare for Americans that isn't the ACA.
The second idiotic thing that you'll be hearing about this week is, again, border security. Or in this case "Boarder Security," which sounds like a cautionary tale for Airbnb renters or someone who harshes skaters' vibes in a new Tony Hawk game, depending on which of my coworkers you ask. Unlike Boarding, Boarder Security is not at all rad. (Trump later deleted the misspelled message and tried again.)
This tweet is particularly funny because the first part is essentially what Nancy Pelosi and Chuck Schumer have been doing for weeks. Schumer, for example, had to hurriedly say that any money Democrats offer Trump for "Border Security" (currently pegged at somewhere between $1.3 and $1.6 billion) wouldn't be for a wall; Trump is saying here that he's not going to settle for anything less than a wall. The whole thing is ramping up toward a government shutdown as the current spending bill runs out at midnight on Friday. Trump reportedly threw a tantrum after meeting with Schumer and Pelosi and not getting everything he wanted last week, a trend line we'll likely see continue as the week continues with the shutdown looming.
That's where we're at! Who knows what fresh hells await.