Despite President Trump's promise to start constructing his big, beautiful, and massively expensive wall at the country's border with Mexico with existing funds, Reuters reported Thursday that his administration is having a difficult time coming up with the necessary cash.
So far, the Department of Homeland Security has scared up just $20 million to redirect to Trump's wall project, according to a document prepared for congressional budget staffers last week and provided to Reuters. An internal memo had previously estimated the whole project would cost a whopping $21.6 billion, or $17.8 million for each mile of the wall.
House Speaker Paul Ryan, joined by congressional Republicans, has said they plan to include funding for the wall in the next budget.
Trump has repeatedly promised to begin constructing the wall as soon as possible, and signed an executive order in January directing its "immediate construction."
But tensions over the president's public blustering–that Mexico is absolutely paying for the wall, one way or another–reached such a boiling point in late January that Trump and Mexican President Enrique Peña Nieto agreed they should stop talking about that part in public.
G/O Media may get a commission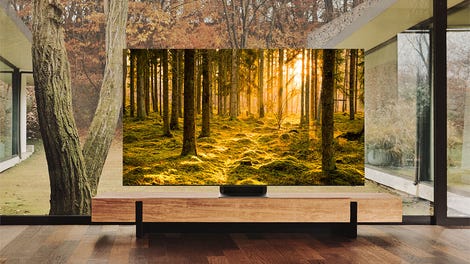 Up to 40% off
Samsung Smart TVs
Rest assured, I'm sure Trump is putting those skills as a master businessman to work behind the scenes.