Welcome to WHAT NOW, a morning round-up of the news/fresh horrors that await you today.

Following a day that was fiery and wild even for this White House, a lawyer for Donald Trump slapped his former top adviser Steve Bannon with a cease and desist order, claiming legal action against the Breitbart chief is "imminent" after his quotes criticizing members of Trump's inner circle in a new book were published.
The cease and desist on Trump's behalf came from lawyer Charles Harder, whose name should by now be familiar as the blunt instrument powerful people like Trump swing at things they don't like, late Wednesday. He argued that Bannon violated an agreement signed during the 2016 campaign not to disclose confidential information or disparage the Trump family.
"Mr. Trump and the Company hereby demand that you cease and desist from any and all further disclosure of Confidential Information, disparagement of Mr. Trump, his family members, his or their companies, and/or the Company, and communication with the media, including but not limited to Mr. Wolff and any and all other journalists, reports, authors and bloggers," Harder wrote in the letter, as quoted by Politico.

G/O Media may get a commission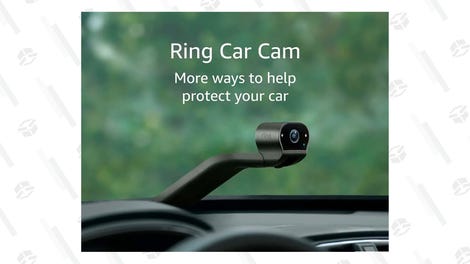 In a separate statement, Harder said Bannon's close cooperation with writer Michael Wolff, who spent months researching his new book in the West Wing, "give rise to numerous legal claims including defamation by libel and slander, and breach of his written confidentiality and non-disparagement agreement with our clients."
"Legal action is imminent," he also said. Axios reported that Trump's lawyers, on the president's go-ahead, could take action against Bannon as soon as today.
This all comes as the latest development after excerpts from Wolff's upcoming book Fire and Fury were published on Wednesday. In it, Bannon harshly criticized Donald Trump Jr.'s meeting with the Russians in search of dirt on Hillary Clinton as "treasonous," described Jared Kushner as putty in his hands, and framed the president himself as a semi-literate goon. The White House responded by issuing a statement condemning Bannon as having "lost his mind."
The White House is wading into legally murky territory. The Trump administration can hardly make the simultaneous argument that Bannon is lying and that he violated a non-disclosure agreement in Wolff's book. So either Bannon spoke the truth and violated an agreement apparently signed during the campaign—which doesn't provide the White House much cover—or they can continue to call Bannon a crazed liar.
WHAT ELSE?

CBS News fired political director and longtime employee Steve Chaggaris over allegations of past "inappropriate behavior."
For more news and opinions that get under your skin, follow Splinter on Facebook.