After today's FBI raid at the office of Donald Trump's attorney Michael Cohen, Trump was predictably furious. At a meeting today with the press, the president cycled through his usual roster of scapegoats whenever something goes wrong—Robert Mueller, Jeff Sessions, James Comey, and Hillary Clinton, to name a few—and told reporters that the raid was an "attack on our country."

Here was part of Trump's initial, rambling statement on the news, per CNN's Kevin Liptak:
So I just heard that they broke into the office of one of my personal attorneys, a good man and it's a disgraceful situation. It's a total witch-hunt. I've been saying it for a long time. I've wanted to keep it down. We've given, I believe, over a million pages worth of documents to the special counsel. They continue to just go forward and here we are talking about Syria, we're talking about a lot of serious things with the greatest fighting force ever and I have this witch-hunt constantly going on for over 12 months now and actually much more than that. You could say it was right after I won the nomination it started. And it's a disgrace, it's frankly a real disgrace. It's an attack on our country in a true sense. It's an attack on what we all stand for. So when I saw this and when I heard it, I heard it like you did, I said that is really now in a whole new level of unfairness. 

So this has been going on, I saw one of the reporters who is not necessarily a fan of mine, not necessarily very good to me, he said in effect that this is ridiculous, this is now getting ridiculous. They found no collusion whatsoever with Russia, the reason they found it is there was no collusion at all. No collusion.

This is the most biased group of people, these people have the biggest conflicts of interest I've ever seen. Democrats all — or just about all, either Democrats or a couple of Republicans that worked for President Obama. They're not looking at the other side. They're not looking at the Hillary Clinton horrible things that she did and all of the crimes that were committed. They're not looking at all of the things that happened that everybody is very angry about, I can tell you, from the Republican side and I think even the independent side. They only keep looking at us so they find no collusion and then they go from there and they say well, let's keep going and they raid an office of a personal attorney early in the morning and I think it's a disgrace. So we'll be talking about it more but this is the most conflicted group of people I've ever seen.

"You can see how angry he is," a White House official told CNN. Obviously!
Trump's ire wasn't limited to just Mueller, as he also blasted Attorney General Jeff Sessions for recusing himself from the investigation. "The Attorney General made a terrible mistake when he did this and when he recused himself, or he should have certainly let us know if he was going to recuse himself, and we would have put a different attorney general in," Trump said. "He made what I consider to be a very terrible mistake for the country, but you'll figure that out."
Trump also brought up former FBI director James Comey, and reiterated that he thought he made the "right" decision to fire Comey last year. Coincidentally, Politico reported today that the White House is trying to keep Trump's mind off of Comey's upcoming book release and tour with...a trip to South America. Who among us?
Later, a reporter asked Trump: "Why don't you just fire Mueller?" Trump responded by strongly implying that he might. "I think it's a disgrace what's going on," Trump said. "We'll see what happens, but I think it's a really sad situation. Many people have said, 'You should fire him.' Again, they found nothing. And in finding nothing, that's a big statement." (The House Intelligence Committee, which is not the same thing as the Special Counsel investigation, said last month that there was no evidence of collusion between the Trump campaign and Russia.)
G/O Media may get a commission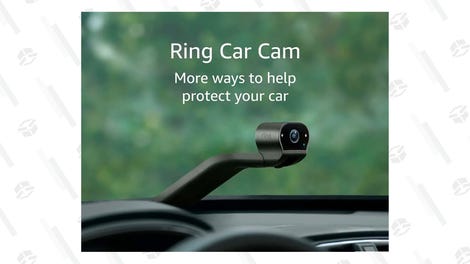 Senate Democratic leader Chuck Schumer responded to Trump's temper tantrum in a series of tweets:
In other news on the Robert Mueller-Michael Cohen front, the New York Times reported on Monday night that Mueller is investigating a $150,000 donation made by a Ukrainian businessman to the Donald J. Trump Foundation in September 2015—a donation reportedly solicited by Cohen—in exchange for a 20-minute appearance Trump made at a conference in Kiev via a video chat. Good timing.
Update, 4/10/17, 8:47 AM: He's, uh, still mad.