Private prison corporations are very happy with the investment they've made in President Trump: Earlier this year, the CEO of CoreCivic told investors Trump's administration has created the "most robust kind of sales environment" they've seen in a decade. Business is booming, after all, with ICE arresting twice as many non-criminals last year as the previous year—three-quarters of ICE detainees were held in private facilities in 2016—and with Jeff Sessions reversing the Obama-era Justice Department policy to curb the use of private prisons.

So into all of this stepped Frank Lara, a former official at the federal Bureau of Prisons, who was able to parlay his shilling for prison prisons as a government employee to a big payoff, according to a Wednesday report from GovExec. In January, Lara, who was then the bureau's assistant director for correctional programs, issued a memo asking officials to recommend inmates for transfer to private prisons to "alleviate the overcrowding at Bureau of Prisons' (BOP) institutions and to maximize the effectiveness of the private contracts." A few months later, he announced his retirement from the public sector, but just this month started a new job at GEO Group, one of the two biggest private prison companies. According to the site:
The company is one of the largest contractors housing federal inmates. In fiscal 2018, for example, GEO Group has received $147 million in awards from the bureau, according to federal spending data. While Lara's memo went out to all bureau leaders, it mentioned only one facility by name: Rivers Correctional Institution in Winton, N.C., which is owned and operated by the GEO Group.
Rivers Correctional Institution, which houses prisoners from the District of Columbia despite being located in North Carolina, was sued in 2007 for providing "grossly inadequate and inhumane" medical treatment. As the Palm Beach Post reported in 2013:
In 2007, North Carolina inmates serving time in Rivers Correctional Institution filed suit in federal court, claiming medical care was all but nonexistent. One inmate's alleged improperly treated tooth decay had festered and subsequently split one side of his face open, leaking green slime and necessitating emergency surgery. When another developed boils on his legs and face, he was prescribed hot compresses. He was subsequently diagnosed with MRSA, a highly contagious staph infection. But when the boils reappeared — this time on his penis — the prisoner alleges he was told by a nurse that it was just a sign of aging.
G/O Media may get a commission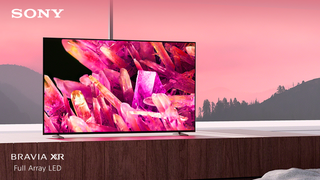 $400 off
Sony 55 Inch 4K Ultra HD TV X90K Series
A 2017 District of C0lumbia Corrections Information Council report that surveyed inmates at Rivers during onsite visits in 2013 and 2014 found DC inmates reported the "medical care at Rivers CI is worse than at FBOP [Federal Bureau of Prisons]-run facilities. DC inmates repeatedly cited cost as the main factor for whether the facility would provide medical care, rather than inmate need."
In 2016, about half the prisoners at Rivers were non-citizens. Lara's memo specifically called for inmates who were male non-citizens to be recommended for transfer to private facilities.
Lara's LinkedIn page says he started working at the Bureau of Prisons in June 2017 and made $169,429 a year, according to government records. I wonder how much more GEO Group pays!
Lara's new job is a prime example of Washington's great "revolving door," where government officials leave office to work for the industries they used to regulate (and where people from those industries go and work in government roles). It's prevalent in every administration, including under Obama. The companies that benefit from this often justify it by explaining that they need former public officials. A spokesman for CoreCivic told GovExec that the company must recruit former public officials because that's where the majority of people with the expertise they need come from.
It does, indeed, make sense for CoreCivic for hire those people—that's how it can make the most money. The question is why we let them.