This is the problem when the United States has a president who likely is compromised by financial ties to authoritarian regimes. It becomes nearly impossible to do what's right when it really matters.
It's also a problem when the president has a knee-jerk tendency to admire and to praise dictators.

Donald Trump is trying to walk an impossible line between stalling for Saudi Crown Prince Mohammed bin Salman while the Saudi regime comes up with a way out of the mess created by the kidnapping, torture, murder, and dismemberment of Saudi journalist Jamal Khashoggi, and acknowledging what even Republican lawmakers are saying: There's no way the killing would have been carried out without bin Salman's knowledge.

All of this is happening just two weeks before crucial midterm elections in the United States.

On Saturday, in a telephone interview with The Washington Post, Trump admitted that the Saudi government has been lying about Khashoggi's killing all along, changing its story several times as news outlets and the Turkish government continue to release damning details about the Oct. 2 attack at the Saudi consulate in Istanbul.

G/O Media may get a commission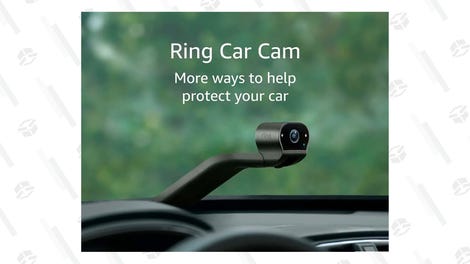 "Obviously there's been deception and there's been lies," Trump told the newspaper. "Their stories are all over the place."

But just a day earlier, Trump had said he found the Saudi claim that Khashoggi died during a fistfight to be credible. This statement followed a visit on Tuesday by Secretary of State Mike Pompeo to Saudi Arabia, where he met with bin Salman, smiled broadly while posing for photos, and declared, "The Saudi leadership strongly denied any knowledge of what took place in their consulate in Istanbul."

The secretary of state also went to Turkey the next day to meet with President Recep Tayyip Erdoğan, but both Pompeo and the State Department denied that he had listened to an audio recording of the killing allegedly in the possession of the Turkish government. The CIA reportedly has heard the recording.

It's like Pompeo has his fingers in his ears, yelling, "La, la, la, I can't hear you!"

One diplomat told the Post that if Pompeo actually listened to the audio, it would be a "total game changer" and would require the U.S. government to actually do something.

Regardless, Erdoğan said Sunday he would make an important statement on Tuesday about the Turkish government's investigation, the Daily Sabah reported. "The incident will be revealed entirely," he said.

Meanwhile, Trump is claiming that he desperately wants to hear the audio (and see the video, if it exists), but no one will share it with him. That may or may not be true (likely not), given Trump's questionable alliances and his open hostility in the past toward the U.S. intelligence community over the Russia investigation.

As for the crown prince, Trump said, "He's a strong person. He has very good control." He added, according to the Post: "He's seen as a person who can keep things under check, I mean that in a positive way." Trump said bin Salman is "considered by far the strongest person" and "he truly loves his country."

You know who else loved his country? Jamal Khashoggi.