Donald Trump is still extremely mad about the raid on his personal attorney Michael Cohen's office, and as he is wont to do, is looking for someone to blame. According to CNN, that someone is starting to look like Deputy Attorney General Rod Rosenstein, or even Rosenstein's boss, Jeff Sessions.

CNN reports that the raid "could mark a tipping point" for Trump against Special Counsel Robert Mueller, who was appointed by Rosenstein after Sessions recused himself from the Russia investigation:
Some of Trump's legal advisers are telling him they now have a stronger case against Rosenstein. They believe Rosenstein crossed the line in what he can and cannot pursue. And they consider him conflicted since he is a potential witness in the special counsel's investigation because he wrote the memo that justified firing former FBI Director James Comey. The legal advisers also believe they have successfully argued to the American public that the FBI is tainted and think they can make the same case against Rosenstein.


A senior administration official said the White House has been discussing potential options with key congressional Republican leaders, fearful of "blindsiding them." A person familiar with the conversations says a top congressional Republican advised the White House not to fire Rosenstein.
Earlier on Tuesday, the New York Times reported that Rosenstein "personally signed off" on the decision of the office of the U.S. Attorney for the Southern District of New York—not Mueller—to raid Cohen's office. The FBI, according to the Times, was "looking for records about payments to two women who claim they had affairs with Trump, and information related to the publisher of The National Enquirer's role in silencing one of the women."
Democratic Rep. Adam Schiff, the top Democrat on the House Intelligence Committee, tweeted that Trump firing Rosenstein would be tantamount to obstruction of justice:
G/O Media may get a commission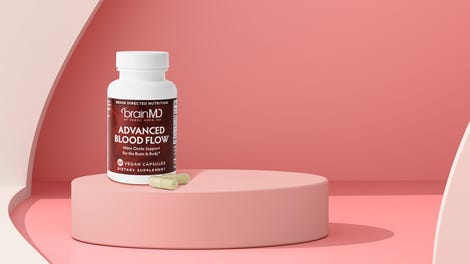 At a press conference on Tuesday, White House Press Secretary Sarah Huckabee Sanders was asked whether or not Trump had considered firing Sessions or Rosenstein. "I haven't had any conversations with him on that," Sanders said. Sanders also added that if Trump wanted to fire Mueller, "He certainly believes he has the power to do so."

According to CNN, Trump also reportedly thinks that the raid on Cohen was just Mueller trying to get under his skin, although—again—Mueller didn't execute the raid:
One source said Trump views the raid on Cohen, which was executed by US Attorney's office for the Southern District of New York and not Mueller, as a ruse and directly related to the special counsel's investigation. According to the source who is familiar with the President's feelings, Trump believes Mueller is "unregulated," with few checks and balances on his conduct.

Other sources who have spoken with the President echoed that sentiment, telling CNN that Trump views the raid on Cohen as Mueller aggressively going after him.

The Times also reported on Tuesday, in a separate story, that Trump wanted to shut the Russia investigation down in December, the second time (that we know of) that he's considered doing that. Just a typical day in the Trump White House!