Saturday night's fire at Trump Tower in Manhattan killed 67-year old art dealer Todd Brassner and injured six firefighters. A New York Daily News cover story on Monday morning revealed more about Brassner—particularly about how he and Trump reportedly could not stand each other.
Brassner's friend, art dealer Patrick Goldsmith, told the Daily News that he had a run-in with Trump in the mid-90s where Trump referred to his friend as a "crazy Jew":
A fellow art dealer, Goldsmith said he heard the vile remark in 1996 as he entered the building and passed by the exiting Trump. Goldsmith, who like Brassner opposes the President, took the opportunity to glance at Trump's petite hands — which gained notoriety in the late 1980s and suffered another wave of scrutiny during the 2016 presidential campaign.

Trump reportedly became enraged when he caught Goldsmith staring and demanded the gawker's identity from his doorman, Goldsmith said. The doorman said Goldsmith was headed to the 50th floor to see Brassner.

"Oh, that crazy Jew?" Trump asked, according to Goldsmith.

The nonobservant Brassner later dismissed the comment, joking, "I'm a Hebrew, I'm not a Jew," when Goldsmith divulged what happened.

The hatred was mutual, according to Brassner's friends. "[Brassner] thought that (Trump) was the worst thing for our country," friend Rachel Cain told the Daily News.
Brassner had been trying desperately to sell his apartment, the Daily News said. "He said, 'I have to get out of here,' a few times before and after the election," another friend told the Daily News. "He really wanted to sell (his apartment), but the value had gone so far down," Cain added.
G/O Media may get a commission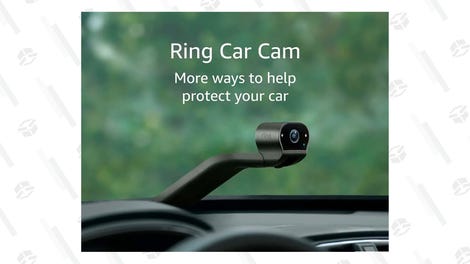 "Basing a front-page story maligning the President solely on a decades-old unverified claim by a critic of the President — whose own family members are Jewish — is absurd," White House deputy press secretary Raj Shah said in response to the Daily News story. (Ivanka Trump is Jewish, having converted in 2009.)
This is far from the first time Trump has been charged with anti-Semitism. Last year, he said there were "very fine people on both sides" of the protests in Charlottesville, in which the two sides were people who were not neo-Nazis or white supremacists and people who were. And in a 1990 Vanity Fair story about his divorce from Ivana Trump, it was revealed that Trump kept a book of Hitler's speeches by his bed:
Last April, perhaps in a surge of Czech nationalism, Ivana Trump told her lawyer Michael Kennedy that from time to time her husband reads a book of Hitler's collected speeches, My New Order, which he keeps in a cabinet by his bed. Kennedy now guards a copy of My New Order in a closet at his office, as if it were a grenade. Hitler's speeches, from his earliest days up through the Phony War of 1939, reveal his extraordinary ability as a master propagandist.

[...]

"Actually, it was my friend Marty Davis from Paramount who gave me a copy of Mein Kampf, and he's a Jew," [Trump said.] ("I did give him a book about Hitler," Marty Davis said. "But it was My New Order, Hitler's speeches, not Mein Kampf. I thought he would find it interesting. I am his friend, but I'm not Jewish.")

Authorities still haven't discovered the cause of the fire, but said on Sunday that Brassner's apartment had no sprinkler system. In a revelation that will absolutely not shock you, Trump himself lobbied against a law making sprinkler systems mandatory in city high-rises in the 1990s.
Trump said at the time, according to the New York Post, that he couldn't afford to put sprinkler systems in all of his buildings. He could afford, however, to donate $5,000 to the then-speaker of the New York City Council to block the legislation. A law was passed, but existing buildings were grandfathered in unless they "underwent serious renovation." Trump Tower never did.
Trump tweeted on Saturday, before we found out that someone died, that the fire was out because his building was very good and strong:
Trump has not tweeted about the fire since then. Today's forecast, however, is showing a strong chance of a barely intelligible tweet about fake news.