Remember that stupid eclipse meme that began making the rounds in late August—the one where a smiling Donald Trump (in color) slowly replaces former President Barack Obama (in black–and–white) in four frames?
That meme appears to be one of several put out by a Russian troll farm financed by the Kremlin to reach millions of Americans both before and after last year's election. And Donald Trump retweeted it.


The pro–Trump memes are part of a broader Russian propaganda campaign that Facebook this week finally acknowledged exists. On Wednesday, Facebook's chief security officer, Alex Stamos, issued a vaguely–titled "Update On Information Operations On Facebook" that said the social media company found $100,000 in Russian ad buys from June 2015 to May 2017. The ads were tied to 470 fake accounts and could have reached an estimated 70 million people, according to The Daily Beast.

We know they reached at least one person specifically: the president of the United States, who either didn't know it was Russian propaganda or didn't care.

G/O Media may get a commission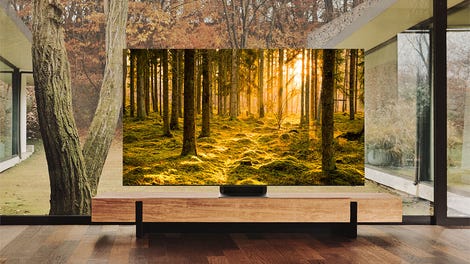 Up to 40% off
Samsung Smart TVs
The Russian troll factory is called the "Internet Research Agency," based in St. Petersburg, and the U.S. intelligence community has known about it for months. As The Daily Beast points out, the Russian news agency RBC talked about these fake Facebook communities created by Russian intelligence earlier this year, identifying one called "Secured Borders."

Secured Borders is exactly what you'd expect it to be: racist, xenophobic, and anti–immigrant. It appears to have been the "community" that put out the meme of Trump eclipsing Obama.

According to The Daily Beast, by the time Facebook shut Secured Border down last month, it had attracted 133,000 followers. You can see a compilation of some of the Secured Border Russian memes here. Most of them attack Hillary Clinton, Barack Obama, immigrants, and Muslims—the usual fare, including calls for Trump's border wall, and if not that, then a "border minefield," which is "even better!"

As The Daily Beast points out, like the border wall meme, most of the content is racist:

So far, Facebook is refusing to release any of the posts and ads from Russia's campaign, opting instead for this terse description: "The ads and accounts appeared to focus on amplifying divisive social and political messages across the ideological spectrum—touching on topics from LGBT matters to race issues to immigration to gun rights."