The Trump brand is taking another hit as people on Yelp strike back over the president's description of African nations, Haiti, and El Salvador as "shithole countries" this week.
Trump hotels across the country are being targeted by Yelp users leaving one–star reviews and describing the facilities as shitholes. The effort caused the luxury Trump International Hotel in Washington, DC, to temporarily drop to a two–star rating, down from its average of four or five stars.


Several of the fake reviews are hilarious.

"Absolute shithole," wrote Matthew O. from Columbus, OH, about Trump International Hotel in DC. "All of the white bed sheets had two holes cut in them. The showers were golden. The steaks were way over cooked and slathered in ketchup. I asked for bottled water instead I was force-fed a bucket of chicken and 8 Diet Cokes. This place is such a shithole."

G/O Media may get a commission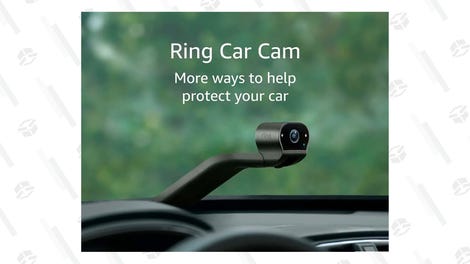 David K. from San Antonio, TX, called it "A real shithole. Owned by a malignant racist. Pee on the sheets. KKK in the lobby. Russians all over the place. Sad! Steaks over cooked with ketchup. Bibles in the rooms are missing lots of commandments. Mini-bar only has diet coke and Big Macs. Fourth rate shithole."


As the Washingtonian reported, Yelp users also targeted Trump–branded properties in New York, Las Vegas, Chicago, and elsewhere.

"The pillows with Putin's image on them were off-putting to say the least," Mike S. from Chicago said about the Trump International Hotel & Tower Chicago.

"Bad experience. Excuse my French, but the place is a freakin' sh@thole. They do a pat down on women upon entering building and it's just an excuse to grab your private parts. wtf?" said Denise M. from Escondido, CA, about Trump International Hotel Las Vegas.

In addition to the Yelp trolling, Trump's DC hotel also was targeted on Saturday night by multimedia artist Robin Bell, of Bell Visuals, who projected the word "Shithole" above its entrance, along with a cascade of poop emojis.



A message from Yelp's support team on Trump–branded hotel listings notes that the businesses are "being monitored" for "content related to media reports." This means that Yelp likely has begun removing—or will do so soon—the humorous "shithole" reviews.
Get 'em in while you can.