President Donald Trump appears to be drawing a line in the sand by attempting to define a new so-called "Muslim axis of evil" without making public any research to back it up.
Despite resounding first-round defeats in courts across the country, Trump seems dead set on imposing a travel ban on citizens from Iran, Iraq, Syria, Yemen, Somalia, Sudan, and Libya—the same Muslim–majority countries included in his first executive order on the issue.
The Associated Press reported that a draft of the revised travel ban order, which Trump has promised to sign this week, will exempt green-card holders and dual U.S. citizens from those seven countries. Syrian refugees also would not be singled out and prevented from seeking new visa applications.
According to the AP:

Even if Syrian refugees are no longer automatically rejected under the new order, the pace of refugees entering the U.S. from all countries is likely to slow significantly. That's because even when the courts put Trump's original ban on hold, they left untouched Trump's 50,000-per-year refugee cap, a cut of more than half from the cap under the Obama administration.

The U.S. has already taken in more than 35,000 refugees this year, leaving less than 15,000 spots before hitting Trump's cap, according to a U.S. official. That means that for the rest of this fiscal year, the number of refugees being let in per week will likely fall to a fraction of what it had been under the Obama administration's cap of 110,000.
G/O Media may get a commission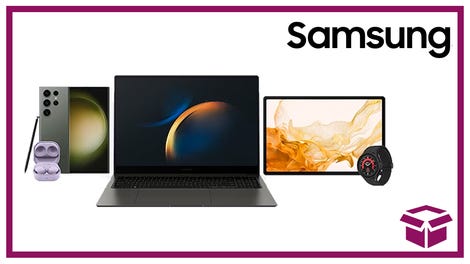 24 hour deals
Discover Samsung - Daily Deal
According to The Hill, a new order banning travel from these countries likely will prompt another round of lawsuits across the U.S. challenging its constitutionality:

Legal experts say that depends on the courts and the exact wording of the new order, which is being crafted with the help of Justice Department lawyers and two of Trump's Cabinet members.
Both Attorney General Jeff Sessions and Homeland Security Secretary John Kelly reportedly are involved in the strategy for releasing the new ban.
Trump's first executive order calling for a travel ban on citizens from Muslim countries caused chaos and hardship at airports across the world and fueled widespread protests that continue today.
Get ready for more Trump tweets about "so-called" judges.