What could really be so hard about negotiating an end to North Korea's nuclear weapons program with dictator Kim Jong Un? If you're Donald Trump, there's nothing to it—you just look him in the eye and feel your way through it, apparently.
Trump spoke to reporters on Saturday before leaving a contentious G-7 summit in Canada ahead of his departure for the North Korea summit in Singapore. A reporter asked Trump how long it would take him to figure out if Kim is actually serious about giving up his country's nuclear weapons program.

"That's a good question, how long will it take," Trump said. "I think within the first minute I'll know."

"How?" the reporter asked.

"Just my touch, my feel. That's all. That's what I do," Trump said (emphasis mine). "How long will it take to figure out whether or not they're serious, I said, 'maybe in the first minute.' You know the way that they say that you know if you're gonna like somebody in the first five seconds. You ever hear that one? Well, I think that very quickly I will know whether or not something good is going to happen."

G/O Media may get a commission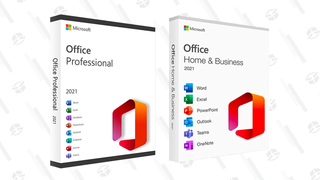 89% off
Microsoft Office Professional 2021 Lifetime License
Five seconds. Or maybe a minute. That's as much time as the U.S. president seems to have mentally committed to a historic summit he hopes will win him the Nobel Peace Prize one day. This isn't the only dumb thing the president has said this week about the North Korea nuclear talks. Trump has been indicating for days that he isn't planning on doing any serious homework ahead of the June 12 summit. He's just going to wing it.

During a meeting with Japanese Prime Minister Shinzo Abe on Thursday, Trump claimed he's already prepared. "I think I'm very well prepared. I don't think I have to prepare very much. It's about attitude," he said. He added that the most important thing about the talks isn't the preparations, "it's a question of whether or not people want it to happen."

White House officials, of course, insist that the president has been preparing by meeting with U.S. Secretary of State Mike Pompeo and National Security Adviser John Bolton.

Trump also denied on Saturday that Kim Jong Un is playing him, saying that such observations were invented by the "fake news." "No, no, no, no, that's only the fake news says that," Trump said, according to CBS News.

Trump called the upcoming summit a "one-time shot" for Kim.