President Donald Trump has cursed Rep. Lou Barletta in his bid for the U.S. Senate in Pennsylvania's Republican primary by tweeting out praise for the congressman, who made a name for himself as a small–city mayor who implemented harsh anti–immigrant policies that courts later struck down.
"Rep. Lou Barletta, a Great Republican from Pennsylvania who was one of my very earliest supporters, will make a FANTASTIC Senator," Trump tweeted on Sunday. "He is strong & smart, loves Pennsylvania & loves our Country! Voted for Tax Cuts, unlike Bob Casey, who listened to Tax Hikers Pelosi and Schumer!"


While mayor of Hazleton, PA, Barletta gave a 2006 interview to a conspiracy theory publication called American Free Press that claimed the Holocaust was a hoax and 9/11 was a "Jewish plot," according to a recent investigation by CNN's KFile. In that interview, Barletta touted an ordinance he passed to make English the official language of Hazleton.

G/O Media may get a commission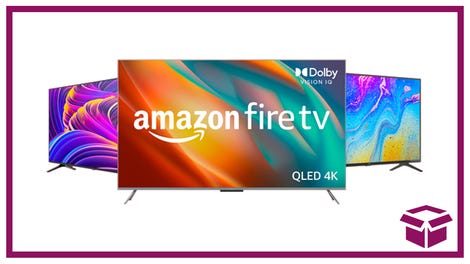 Ooh. stunning.
New Amazon Fire TVs
In 2007, he delivered a speech at a Hazleton rally that featured a musical act whose lead singer also questioned the Holocaust and 9/11, CNN's KFile reported. In that speech, Barletta referred to undocumented immigrants as "murderers, rapists, thieves, and terrorists."


He also participated in a video project that same year that falsely portrayed undocumented immigrants as being more prone to committing crimes than other residents with legalized status.

As mayor, Barletta tried to have the city of Hazleton levy fines on landlords who rented to undocumented immigrants and block the granting of permits to businesses who hired them. A federal court struck down that ordinance.

In 2010, he was elected to represent PA's 11th congressional district. After taking office, Barletta spoke at an event hosted by an anti–Muslim journal whose editor also was a known white supremacist and anti–Semite, according to CNN.

Then, he participated in a panel organized by a xenophobic white nationalist group whose founder said:

"I'd go so far as to say that even if you could prove to me, and I couldn't conceive this for a moment, but even if you could prove to me that illegal immigration would help the economy, I would still be opposed to illegal immigration because it's about our dispossession as a people."
In other words, he's the perfect type of bigoted Republican politician that Trump could really rally behind. The problem for Barletta is that candidates Trump has endorsed in the past, such as accused pedophile Roy Moore, have lost, which could be good news for Democratic incumbent Sen. Bob Casey.

On Saturday, the state's GOP committee also endorsed Barletta. In the 2016 presidential election, Trump beat Hillary Clinton in Pennsylvania by only 44,292 votes.

In response to Trump's praise for Barletta, a former ACLU staff member tweeted out a long thread describing how the former mayor's anti–immigrant policies ruined Hazleton's economy.

It's worth a read: