Former FBI Director James Comey's forthcoming memoir, A Higher Loyalty, claims that Donald Trump asked him to investigate claims about the existence of the infamous "pee tape," according to (ahem) leaked excerpts from the book.
"He brought up what he called the 'golden showers thing' … adding that it bothered him if there was 'even a one percent chance' his wife, Melania, thought it was true," Comey writes, according to the New York Post, which obtained a copy of the book. "He just rolled on, unprompted, explaining why it couldn't possibly be true, ending by saying he was thinking of asking me to investigate the allegation to prove it was a lie. I said it was up to him."
"In what kind of marriage, to what kind of man, does a spouse conclude there is only a 99 percent chance her husband didn't do that?" Comey later asked.
The Washington Post also obtained a copy of the book, and published further passages about the tape:
According to Comey's account in a new memoir, Trump "strongly denied the allegations, asking — rhetorically, I assumed — whether he seemed like a guy who needed the service of prostitutes. He then began discussing cases where women had accused him of sexual assault, a subject I had not raised. He mentioned a number of women, and seemed to have memorized their allegations."
G/O Media may get a commission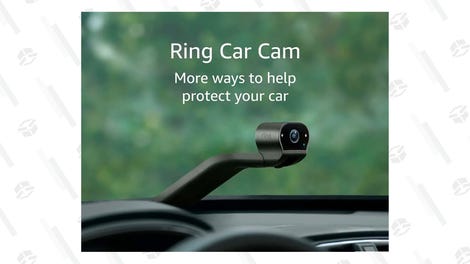 The existence of a pee tape—which supposedly shows Trump watching Russian sex workers urinating on a bed at the Ritz-Carlton in Moscow—has become the great white whale of Trump conspiracy theorists. The raw intelligence dossier compiled by ex-spy Christopher Steele in which the rumored tape was first mentioned also contained a number of other, less salacious but no less alarming allegations, including financial misdeeds, quid pro quo agreements with Russian officials, and other equally criminal acts. There has been no conclusive evidence so far that the tape exists, though the world lives in hope.