Halfway through the latest Homeland Security memo on immigration enforcement is a provision that allows federal agents to deport anyone caught entering the country illegally through the U.S.-Mexico border back to Mexico—even if the person was born in a different country.
The new directive in the memo means that if officials detain, say, a Chinese migrant entering the U.S illegally through the U.S-Mexico border, immigration officials can now deport that individual back to Mexico.
The same applies for any migrant caught crossing the border through Canada. According to the memo, the provision applies to immigrants who "do not pose a risk of a subsequent illegal entry or attempted illegal entry."
The provision was first reported by McClatchy and later confirmed by ProPublica.
"Returning them to the foreign contiguous territory from which they arrived, pending the outcome of removal proceedings saves the Department's detention and adjudication resources for other priority aliens," states the provision in the memo signed by the Department of Homeland Security Secretary John Kelly.
G/O Media may get a commission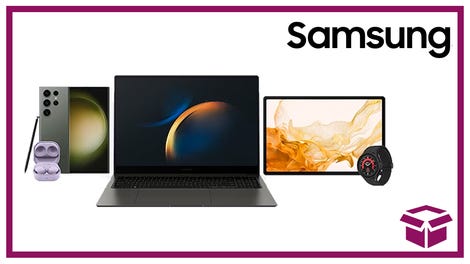 24 hour deals
Discover Samsung - Daily Deal
The provision may also be applied to some minors placed in deportation proceedings.
The provision comes at a time when apprehensions of Mexican migrants at the border are at a near-historic low. In recent years there were more Central American immigrants—from El Salvador, Guatemala, and Honduras—than Mexicans caught crossing the border. But most recently the U.S.-Mexico border has seen more immigrants from Haiti, India, Bangladesh and various parts of Africa, according to the L.A. Times.
"This would say if you want to make a claim for asylum or whatever we'll hear your case but you are going to wait in Mexico," a DHS official said, according to ProPublica.
Experts say the plan may not be viable, considering Mexico has to agree to accept the deportees. Mexican officials have already opposed a plan that would send Central American deportees through Mexico. The plan is also likely to face legal challenges in the U.S.
"These memos confirm that the Trump administration is willing to trample on due process, human decency, the well-being of our communities, and even protections for vulnerable children, in pursuit of a hyper-aggressive mass deportation policy," said Omar Jadwat, director of the ACLU's Immigrants' Rights Project, in a statement sent to Fusion.
"However, President Trump does not have the last word here — the courts and the public will not allow this un-American dream to become reality," Jadwat said.