It's unclear why Fox News' Jeanine Pirro even bothers having Democrats on her show. Unless, that is, if her only intention is to berate them for the pleasure of an audience of one.
On Saturday night, Pirro hosted a panel with Democratic strategist Mustafa Tameez and Fox News contributor Sara Carter. Ostensibly, the purpose of the segment was to discuss the possibility of an upcoming nuclear summit with President Donald Trump and North Korean dictator Kim Jong Un. But when Tameez urged Pirro to convince her friend the president to spend more time prepping for the summit and less time tweeting about "Spygate," the discussion devolved into a shouting match, with Pirro talking over her Democratic guest, insulting him, and ultimately cutting him off.

For the most part, as we all know, Fox News isn't really big on facts, anyway.

"I think that you and your viewers have a very important role to play in history," Tameez began. "We're about to talk about North Korea in a minute from now, and President Trump needs to prepare for that summit. President Trump doesn't listen to his critics like me. But he does listen to you…And I think you have to encourage him to prepare for this summit."

"What makes you think he's not preparing?" Pirro fired back. "Let me tell you something about Donald Trump: He can do tailspins around all of you. All right? The guy doesn't sleep. He works 24 hours a day."

The claim about Trump's stamina is something Pirro repeats often on her show. But that exchange was the last part of the segment to maintain some semblance of civility.

G/O Media may get a commission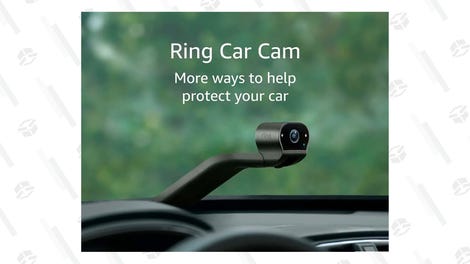 "He's already got three hostages back, something Obama couldn't do," Pirro said, continuing a false narrative about the former president that can't possibly be true because two of the three U.S. hostages Pirro referred to were captured by North Korea during the Trump administration.

Carter then took over, accusing anti-Trump operators of weaponizing the FBI and the U.S. intelligence community "to investigate a candidate for presidency, then a president-elect, and then a president of the United States…It violates all the basis [of the] Constitution, the foundation of our nation. This stuff only happens in countries like Pakistan," she said.

Pirro then switched the conversation to the Steele dossier, falsely claiming that law enforcement officials obtained a FISA warrant on former Trump campaign adviser Carter Page based on the dossier. "Do you see what we're saying?" she asked.

"Well, judge, the people that we're talking about were actually talking to Russians," Tameez calmly tried to explain. "They've actually plead guilty to lying to the FBI."

He added: "Judge, look, either we can talk about 'alternative facts' or we can talk about facts. The facts are that 18 people have been indicted—Russians—six people have actually plead guilty, the Mueller investigation is moving on…"

"That has nothing to do with Russia," Carter said, cutting Tameez off. And from there, the "discussion" was all downhill.

Watch:

The reason this is important, as Mother Jones pointed out in a recent profile, is that Pirro has a direct line to Trump's brain. And together with former New York City mayor Rudy Giuliani's circus-style gaslighting about Special Counsel Robert Mueller's investigation, supporters and influencers like Pirro continue pushing the president ever closer to trying to disrupt the probe by firing either Deputy Attorney General Rod Rosenstein or Mueller himself.

According to Mother Jones:

There are plenty of Trump loyalists at Fox. But Pirro's willingness to defend the president appears boundless. "There is nothing that she will not justify" in her support of Trump, says Angelo Carusone, the president of Media Matters, a liberal watchdog group that keeps close tabs on Fox. "If he dropped a nuke, she would be the person who would say, 'This is the greatest thing in the world.'"
And Fox viewers keep eating it up.