A federal judge in Hawaii temporarily blocked President Donald Trump's revised Muslim travel ban on Wednesday evening, just hours before it was set to go into effect—dealing another setback to the White House's repeated attempts to block people from several Muslim-majority countries from entering the United States.
The Trump administration had tweaked its initial Muslim ban with an apparent eye toward avoiding the comprehensive legal drubbing the policy received in a string of courts nationwide. But U.S. District Judge Derrick K. Watson was unmoved by the changes. In a sweeping ruling on Wednesday, Watson rejected the idea that the new policy was anything but a Muslim ban.
Watson also cited comments by Trump's adviser Stephen Miller, who told Fox News that the aim of the new ban was essentially the same as the old one.
G/O Media may get a commission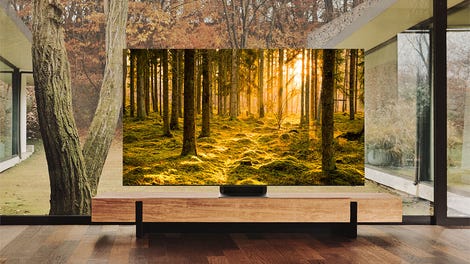 Up to 40% off
Samsung Smart TVs
But Watson didn't even have to go as far as that to find evidence of Trump's desire for a Muslim ban. He cited Trump's own infamous December 2015 campaign statement in which he called for a "total and complete shutdown" of Muslims entering the United States.
The ruling came in response to a lawsuit by the State of Hawaii.
Speaking at a rally in Nashville, Trump decried the decision, though he wound up proving Watson's point as well.
"This is a watered-down version of the first one," he complained, adding, "I think we ought to go back to the first one and go all the way."