Ronny Jackson, Donald Trump's nominee for Veteran Affairs secretary and current White House physician—who infamously gave the president a passing brain test—was already on the thinnest of ice when it was reported that Senator Jon Tester, the senior Democrat on the Veterans Affairs Committee, was reviewing allegations against him.
On Wednesday afternoon, Tester released a summary of these allegations, which are based on testimony from 23 current and former colleagues (many of whom are still in the military). There are...a lot, so much so that the findings are organized into three categories—prescription drug misuse, hostile work environment, and drunkenness.
Among the specific allegations—the names of the accusers were not made public—are accounts of Jackson writing himself prescriptions and White House staffers calling him by the nickname "Candyman" because he would allegedly provide whatever prescriptions they asked for without paperwork. Jackson was also described as being intoxicated on duty and, according to the summary, once got drunk at a Secret Service going away party and crashed a government vehicle.
G/O Media may get a commission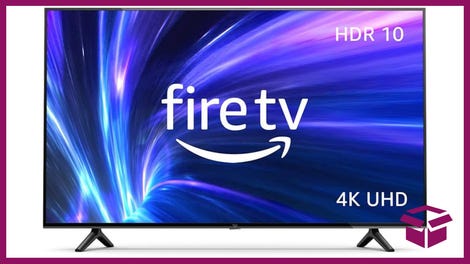 42% Off
Amazon Fire TV 50" 4K Smart TV
Another incident summarized in the report involved Jackson allegedly giving a "large supply" of Percocet, a strong prescription painkiller, to a White House Military Office staff member, which threw his own staff "into a panic" when they found the drugs were missing. That incident further revealed the doctor kept his own "private stocks of controlled substances," according to the report.
Jackson was also described by people he worked with as "toxic," "abusive," and as someone who would often lose his temper and have "screaming tantrums."
Bizarrely, the only allegation the doctor denied Wednesday afternoon was the account of him drunkenly destroying government property, telling reporters at the White House: "I never wrecked a car."

Jackson was scheduled to testify on Wednesday, but on Tuesday, the Senate committee announced they were postponing to investigate the claims. Now, it's looking worse than ever for a nominee that, less than 24 hours ago, enjoyed the full support of the president, who called him a "Great doctor. Great everything."