Sunday's transfer of six detainees held at the U.S. military's Guantanamo Bay detention facility marked the largest single transfer since 2009, the same year that President Barack Obama vowed to close the facility in his first year in office.
But that doesn't mean the floodgates have opened. Experts say plenty of roadblocks stand in the way of the facility closing for good, even six years after Obama's original executive order. And the most realistic option—releasing detainees onto U.S. soil—might be akin to political suicide.
"It's just such a shame we've gotten ourselves into this mess. It was something conceived in sin, and now we're playing the price for it," said Gary Solis, a retired Marine Corps prosecutor who has taught law at both West Point and Georgetown University.
The Obama administration has had trouble convincing other countries to accept detainees. The rise of the extremist Islamic State (also known as ISIS or ISIL) has given opponents — and even some proponents — of Guantanamo's closure reason for pause. And Congress will not allow Obama to move any detainees to U.S. soil.
Even Sunday's transfer of the six detainees to Uruguay did not come easily. The transfer, originally agreed to in March, was slow-walked by Defense Secretary Chuck Hagel, which led to friction between him and Obama that eventually helped force his ouster.
G/O Media may get a commission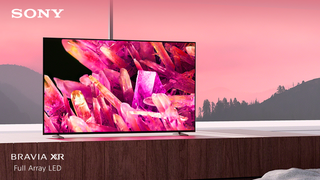 $400 off
Sony 55 Inch 4K Ultra HD TV X90K Series
By the time Hagel signed off on the paperwork, Uruguay had entered its own election season, which pushed back the transfer until after the runoff vote in November.
Uruguayan President José Alberto "Pepe" Mujica has said the government plans to treat the former detainees as refugees and does not plan to monitor them. His office published an open letter to Obama on Friday in which Mujica called the detainees victims of a "kidnapping."
There are still 136 detainees at Guantanamo Bay, according to the Department of Defense. But 67 is the key number — that represents the detainees who have already been approved for transfer by the president's Guantanamo Review Task Force in 2009.
But those detainees cannot be transferred back to their home countries because of national-security reasons, or because the detainees could face persecution.
"If I'm a leader of a country," Solis said, "my first question is, why me? Why should I do this?"
There are 52 countries that have received former detainees from the U.S., according to The New York Times. But continuing to find new homes for each of the remaining detainees becomes increasingly difficult. Many of the European countries on the list likely won't accept any of the remaining Guantanamo prisoners. Canada, another potential partner, was reluctant to accept 27-year-old detainee Omar Khadr in 2012.
Solis said the U.S. could considering offering other countries various deals in exchange for their cooperation — military gear, aircraft, and vehicles, for example. But the appearance of trying to "buy our way out of it" wouldn't be very politically palatable, he said.
Bailey Cahall, a policy analyst at the International Security Program at New America, told Fusion there aren't any specific countries on the U.S.'s shortlist.
"While the transfer to Uruguay may prompt some other South American countries to take in released Guantanamo detainees, it really is too difficult to offer specific suggestions as much of this depends on those country's internal politics, as well as its relationship with the United States," Cahall said.
Of course, there are the internal politics in the United States to deal with as well. Congress has used its power of the purse to prevent Obama from transferring detainees to any prison in the United States, severely limiting Obama's domestic options. Last Thursday, the House of Representatives passed its 2015 version of the National Defense Authorization Act that again included such a provision.
The U.S. Government Accountability Office released a report in 2012 recommending that no fewer than 98 U.S. facilities could house Guantanamo detainees. But talking about the possibility in theory is easier than in reality, and politicians in districts and states with potential are reluctant to offer up their home areas out of fear of the political consequences.
The phenomenon was seen in Kansas during the 2014 midterm elections, after reports indicated that Obama was looking at new options to unilaterally close the Guantanamo facility. Fort Leavenworth, home to the Department of Defense's only maximum-security prison, has frequently been mentioned as a possible transfer spot for the detainees.
Republican Sen. Pat Roberts made the issue a focus of the final weeks of his campaign as he began turning around his fortunes. He pledged to "shut down the Senate" if Obama even considered closing Guantanamo Bay and sending any of its detainees to Kansas. Residents in the town were furious and worried about the possibility of having dangerous detainees so close, while being exposed to constant media coverage.
"The main obstacle that remains in closing Guantanamo is the same as when Obama first took office: It has been determined that some detainees are too dangerous to release, yet many lawmakers are uncomfortable with moving them to maximum security prisons here in the United States," Cahall said.
"I don't see that feeling changing any time soon, so while the facility's detainee population will likely continue to shrink, I don't think it will ever be closed … or at least it won't be in the near future."
In fact, one of the only options Solis could think of is one he also dubbed "political suicide." It would involve something similar to a witness-protection program, in which the U.S. would covertly resettle the detainees and give them new identities in exchange for information, for example. He characterized it as a similar protection system law enforcement gives to drug informants.
He said it's legally possible under federal law under the same guidelines as a witness-protection program. But probable? Not a chance.
"Could you imagine the shit storm," he said, "if a local paper discovered a former Guantanamo inmate was living in the middle of Iowa?"
Brett LoGiurato is the senior national political correspondent at Fusion, where he covers all things 2016. He'll give you everything you need to know about politics, with a healthy side of puns.