Incarcerated Venezuelan opposition leader Leopoldo López leaked a self-made video from a high-security military prison last night to announce a hunger strike and call on all Venezuelans to hold a "massive and peaceful" protest against the government next Saturday.
"Today the immense majority of Venezuelans want change, but similar to us, the common citizen and Venezuela's democracy are incarcerated by a corrupt elite who are only interested in remaining in power," Lopez said into the stationary camera, offering Venezuelans their first glimpse of the jailed opposition leader since he was put behind bars 15 months ago.
Wearing a white t-shirt, a five-day beard and a cross around his neck, López appealed to the Venezuelan people to not lose hope or faith in democratic change. The video was somehow smuggled out of the Ramo Verde military jail and posted last night on López's social media accounts, which are now controlled by his wife, Lilian Tintori.
López noted that it has been one year and three months since his public arrest, which served to quiet the street protests of early 2014. Since then, he said, more than 70 Venezuelans have been jailed for "denouncing the Venezuelan state as corrupt, inefficient, repressive and anti-democratic. "
The Harvard-educated opposition leader denounced the government for its continued repression, violence, corruption and impunity.
"The situation is worse than it was last year. Longer lines, more inflation, more shortages, more insecurity, more corruption, including the denouncement of drug-trafficking in the highest levels of government," López said in his 3:40 video.
G/O Media may get a commission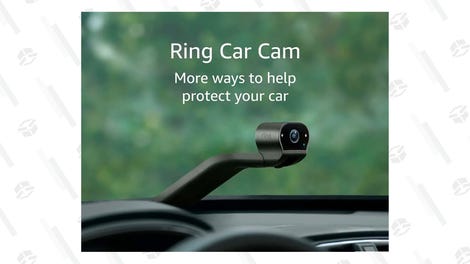 Given the worsening situation, López announced he is starting a hunger strike with three basic demands:

Freedom for all political prisoners.
An end to government persecution, repression and censorship.
A set date for parliamentary elections with international observation from the OAS and EU.
In addition, López called for a "massive and peaceful" nationwide march next Saturday. He invited all Venezuelans to "come out, hand-in-hand with your brothers and sisters, without ideological distinction, to show that we are on the side of change in Venezuela. Come out in peace and democracy."
"Kept the faith so that in Venezuela together very soon we can open the doors for a new Venezuela," López concluded.
The government of President Nicolas Maduro has not yet responded publicly to López's leaked jail video.