Everyone knows that oysters, chocolate, and champagne are supposedly aphrodisiacs, but this year, why not feed that special someone a cheese-frosted shrimp cake? Or how about a neon-pink, Italian dressing-flavored gelatin monument to your love?
I prepared—and, I'm sorry to say, taste-tested—three festive vintage recipes for an unconventional Valentine's Day dinner. Please, don't try this at home unless you have a notarized affidavit from your significant other attesting that he or she will not leave you.
Italian Vegetable Salad (1966)
G/O Media may get a commission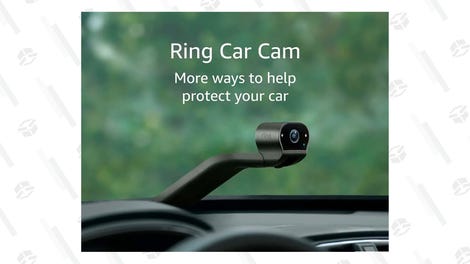 I found this recipe in a Carnation Evaporated Milk cookbook, which is full of from-another-era gems like Easy Cole Slaw for Unexpected Callers, Picnic Frank and Bean Boil, Banana Jumbos, and the inscrutably named Burgers-Tortilla.
The recipe actually calls for "Italian salad flavored gelatin," which I am somehow both horrified and not at all surprised to learn was once a commonly available product. Mourning America's jiggling heyday, I added several arbitrarily sized blobs of Italian dressing instead.
Unflavored though it was, the amount of gelatin in play here nevertheless felt pretty substantial. If gelatin were a controlled substance, this would probably be enough of a stash to send you to prison for a while.
In went vinegar, celery, green pepper, and red beets. A sour, vaguely digestive odor wafted from the pot. Maybe my blobs of Italian dressing were a little blobbier than they should have been.
Once the gelatin had firmed up in the fridge, it got closely acquainted with some whipped evaporated milk—a shocking twist for a recipe created by a company that sells evaporated milk.
Once the increasingly gooey mixture resembled the contents of Barbie's stomach, I poured it into a mold and chilled it for two hours.
If you convince yourself that this is a dessert, it doesn't look so bad. Until you remember that the red chunks are beets. And the green chunks are celery. And the smell—I don't know what to tell you about the smell.

Oriental Shrimp Sandwich Roll (1967)
I don't believe in love at first sight, but I sure do believe in instant hatred. It was as if this sandwich roll, like a patient olive cyclops, had been waiting decades for me to come along and make direct eye contact with its central, all-seeing pimento.
This recipe—essentially a Swiss roll that's fallen in with a bad crowd—is drawn from a 1967 Pillsbury cookbook, which is otherwise far saner than this traffic-stopping image would lead you to believe.
Believe me, encountering it for the first time, I had all the same questions that you do now: Why is it frosted? Why is the frosting pink? What about this, if anything, is "Oriental?" Will I ever be able to see anything but this sandwich roll when I close my eyes?
I began by whipping up egg whites with cream of tartar. They looked so pure and angelic that I felt guilty that I couldn't warn them of what was to come. Next came a dense paste of egg yolks, flour, parsley, baking powder, and salt, which plopped straight through the egg whites to form creepy little caverns within them.
I stirred the mixture into a uniform beige batter and spread it in a jelly roll pan. After 10 minutes in the oven at 400°, the resulting sponge looked surprisingly edible. But this was not to last.
The roll's filling is composed of five ingredients that don't belong in the same department of the supermarket, let alone the same bite of dinner. In fact, I'm not sure these words have ever appeared together in a single sentence: shrimp, cream cheese, pecans, pineapple, and water chestnuts.
Sure, yup. Fine. Nothing upsetting about this at all.
I slathered the filling over the cooled sponge. It looked like a Jackson Pollock mural from a distance and, up close, a batch of Funfetti frosting that should be recalled by the FDA.
I lined one edge of the unexpectedly heavy slab with olives before rolling it up.
It took me until this point to look at the original recipe, look back at what I had made, and realize that my version was decidedly less pink than Pillsbury's. Perhaps, in 1967, all recipes were understood to call for red food coloring unless explicitly specified otherwise.
Like the culinary horror movie that it is, this recipe wouldn't die without a final scare. What goes better with shrimp, cream cheese, pecans, pineapple, and water chestnuts than a thick coating of pimento cheese?
Cherry Berries on a Cloud (1971)
This Betty Crocker recipe doesn't call for any startlingly bizarre old-school ingredients, but I can't get over the way it looks: Cherry Berries on a Cloud falls somewhere between a doily Valentine and an alien egg sac. Besides, who wouldn't want to cook something that sounds like the title of a seventeenth-century still life?
Appropriately, this recipe starts off with an art project—sketching a 9-inch-wide heart—which I completed at, at best, a second-grade level.
I whipped up a meringue out of egg whites, sugar, and cream of tartar, then spooned it into the (super symmetrical) outline of a heart that I'd (super competently) drawn. In doing so, I somehow managed to get meringue on most of the exposed surfaces in my kitchen, including a tea kettle that happened to be in the wrong place at the wrong time.
I baked the meringue at 275° for an hour and a half, then left the oven door closed for another hour. After that, it looked… brown. If this is what a "cloud" looks like where you live, you should write a letter to your congressperson about air pollution.
All the ingredients that filled the shell were straight out of a dessert vision board: a blend of cream cheese, vanilla, mini marshmallows, whipped cream, and more sugar. It seemed like this was coming out well—almost suspiciously well.
Betty Crocker advises you to chill the filled shell for "at least 12 hours." I'm sorry, Elizabeth, but that is insane. I lasted about eight hours before my curiosity—and my sweet tooth—got the best of me.
The recipe recommends that you draw your heart on heavy brown paper, but I didn't have that on hand. The waxed paper I used instead was apparently irresistible to the meringue heart, which nearly disintegrated in my hands when I tried to pull the backing off. I sliced off as much as I could with a questionably sanitary pair of scissors.
I dumped a large can of cherry pie filling (cut with a little lemon juice) into the heart, and just like that, dessert was ready—and, to my pleasant surprise, pretty appealing.
The taste test
For reasons that remain unclear to me, my boyfriend, Sam, reluctantly agreed to try the Valentine's meal I'd prepared. Love makes people do stupid things.
I cannot imagine that there is a human being on earth who would enjoy the texture of the Italian Vegetable Salad. It's like I served a dry, over-used sponge—a sponge that should have been thrown away a long time ago—that I'd found abandoned under my sink. Sam compared it to cheap upholstery foam.
The salad's flavor was unpleasant—vaguely pukey, I'd say—but at least it was mercifully faint.
Sam became upset as soon as he saw the Oriental Shrimp Sandwich Roll: "Is that an olive? I'm not going to eat that. You know I'm not going to eat that."
But he did. And it tasted even worse than either of us could have imagined—I nearly spit it back out onto the plate. The hyper-sweet, acidic pineapple coupled hideously with all the dairy, giving the impression of curdled coleslaw, which wasn't improved much by a distinct yet unplaceable aura of seafood.
"I don't know how you're going to find a way to describe how bad that is," Sam said. "I can't think of anything worse I've ever eaten."
Honestly, me either. That said, I have to admit that I do feel a perverse sense of pride about how nicely structured the interior of my demon-log proved to be.
If I were on a swiss roll-themed episode of The Great British Bake Off, I think I would have fared just fine in the technical challenge—that is, unless anyone bothered to taste the dish, at which point Mary Berry would have personally murdered me with her bare hands, later to be acquitted of all charges.
I should make a disclaimer: After the trauma of the Oriental Shrimp Sandwich Roll, it's possible that I could have eaten a piece of soggy cardboard and found it delicious.
But please, believe me when I tell you that we both agreed that this dessert was good. Really good, actually. I don't particularly like cream cheese, but even so, Cherry Berries on a (Smog) Cloud was nicely balanced—sweet, tart, and creamy—and the feeling of my fork breaking through the crisp meringue was very satisfying.
It's a Valentine's Day miracle!
Molly Fitzpatrick is senior editor of Fusion's Pop & Culture section. Her interests include movies about movies, TV shows about TV shows, and movies about TV shows, but not so much TV shows about movies.