Virginia is one of the eighteen states that hasn't expanded Medicaid under the Affordable Care Act. That's finally about to change.

Tonight, despite the best efforts of Americans for Prosperity and their errand boy Rick Santorum, the Virginia General Assembly passed a budget which included Medicaid expansion, as 19 Democrats and four Republicans joined to pass the bill in the Senate. An hour later, according to the Richmond Times-Dispatch, the House of Representatives—which saw a slew of Democrats get swept in after last year's election, including Danica Roem, pictured above—gave its final approval to the budget.
Democratic governor Ralph Northam, who ran on Medicaid expansion, is expected to sign the budget.
Its passage didn't come without griping from other Republicans, including Sen. Bill Carrico. "In the 17 years I've been here," Carrico said, "this is the one budget that scares me to death," something he might actually be able to temporarily avoid now if he one day finds himself penniless and without heath insurance. (One of Carrico's reasons for not supporting the bill, reportedly? It's "human nature" for people to die.)
While the expansion isn't perfect—the state will reportedly seek a waiver from the federal government to impose draconian work requirements on Medicaid recipients—it will allow roughly 400,000 poor Virginians to be covered at the beginning of next year, according to the AP. According to a Kaiser Family Foundation report, nearly 2.4 million Americans in states that hadn't expanded Medicaid were in the coverage gap in 2016.
G/O Media may get a commission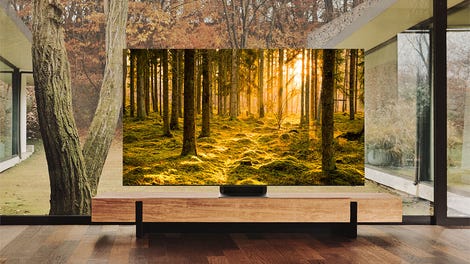 Up to 40% off
Samsung Smart TVs
Virginia is one of a handful of those states which have sought to finally expand Medicaid in the Trump era, although it's the only one as of yet where lawmakers have come around on the idea as opposed to being dragged kicking and screaming by voters.
Last year, Maine voters approved a state referendum on Medicaid expansion with nearly 60 percent of the vote, but that state's sack of shit governor Paul LePage is defying the will of his voters in taking the noble stand that we should let poor people die; advocates sued the state in an attempt to force implementation earlier this month. And in other good Medicaid news from this week, a proposal to put Medicaid on the ballot in Utah this November was certified yesterday as having enough signatures, and officials in Idaho are in the process of verifying signatures for a ballot measure in that state.
Healthcare justice advocates don't get many good days these days, but this is one.