Employees at the Virginian-Pilot newspaper in Norfolk, VA, woke up on the morning after a long holiday weekend to find some important news about their own company being reported in outside sources. A 7:30 a.m. press release by Chicago-based conglomerate tronc announced that it had bought the paper. A report in the Daily Press, a tronc-owned newspaper also in Virginia, followed minutes later.
But it wasn't till about 8 a.m. Tuesday that Pilot staffers heard from their own parent company about a sale to an embattled national newspaper chain.
"It was announced this morning that Landmark Media Enterprises, LLC has sold The Virginian-Pilot Media Companies to Tronc," Michael G. Abernathy, president of Landmark Publishing, wrote in a vague and passively worded email shared with Splinter.
The delay momentarily left Pilot journalists in the lurch, providing a tidy snapshot of journalists' powerlessness in the face of bad business conditions and corporate downsizing.
G/O Media may get a commission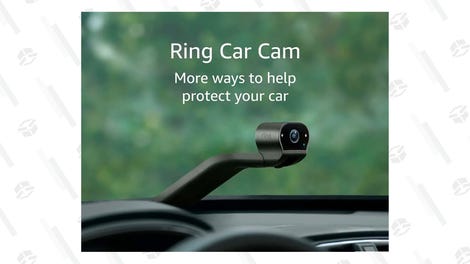 Consolidation has been a key part of managing the long decline of the newspaper business. Companies can cut staff and operational costs by gobbling up new properties, which often come with assets like real estate or printing plants. The additions also help dress up steady annual revenue declines that appear irreversible for most of the big chains. (The Pilot has recently undergone the same sorts of cuts as the rest of the print industry.)

What is Virginia's largest newspaper worth to a national conglomerate like tronc? Apparently $34 million. It has notched three Pulitzer Prizes and was a finalist in 2018 for an investigative series on the state's parole board system. Perhaps more importantly, tronc already owns the nearby Daily Press—synergies!—and acquired the Pilot's headquarters in downtown Norfolk, among other properties.
Carrying out such moves in stealth mode isn't unprecedented. The GOP megadonor and casino magnate Sheldon Adelson tried to conceal his purchase of the Las Vegas Review-Journal in 2015, an act of deception that resulted in several staffers' resignations. On the homefront, Gizmodo Media Group staffers learned of impending cutbacks by parent company Univision in a March Wall Street Journal report. These things tend to get out sooner rather than later.
Why and how tronc kept its pursuit under wraps to employees who presumably will be expected to buy into its mission is anyone's guess. I put the question to tronc spokesperson Marisa Kollias, Pilot Executive Editor Steve Gunn, and Abernathy—the executive from the paper's current parent company—and will update this post if I hear back.

For what it's worth, tronc is typically in the news for all the wrong reasons. The company decided to cut bait with The Los Angeles Times after staffers staged an open rebellion against management. Its former executive chairman, Michael Ferro, left the company amid harassment allegations—but not before bequeathing himself a $15 million payday for consulting services. And it alienated the staff of the now-flagship Chicago Tribune to the point where the historically conservative paper unionized.
The Virginian-Pilot's sale to tronc comes as journalists elsewhere are increasingly critical of their corporate overlords' strategies to squeeze a few final pennies out of flailing local newspapers. If you inferred that tronc's is not a good story to tell to current employees of The Virginian-Pilot, you might be right.