Last week, a gossip blog based in the Dominican Republic called Remolacha published a disturbing video of what it said was a "self-parking car accident." A group of people stand in a garage watching and filming a grey Volvo XC60 that backs up, stops, and then accelerates toward the group. It smashes into two people, and causes the person filming the video with his phone to drop it and run. It is terrifying.
We reached out to Volvo for answers about what went wrong here, and the company's response was also a bit disturbing. Volvo spokesperson Johan Larsson explained that the video is mislabeled. He said the car is not attempting to self-park. "It seems they are trying to demonstrate pedestrian detection and auto-braking," said Larsson by email. "Unfortunately, there were some issues in the way the test was conducted."
The main issue, said Larsson, is that it appears that the people who bought this Volvo did not pay for the "Pedestrian detection functionality," which is a feature that costs more money.
"The Volvo XC60 comes with City Safety as a standard feature however this does not include the Pedestrian detection functionality," said Larsson. The "City Safety system" kicks in when someone is in stop-and-go traffic, helping the driver avoid rear ending another car while driving slowly, or under 30 mph.
G/O Media may get a commission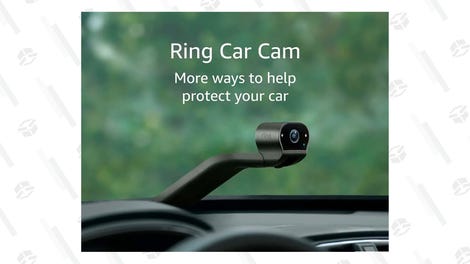 Keeping the car safe is included as a standard feature, but keeping pedestrians safe isn't. "It appears as if the car in this video is not equipped with Pedestrian detection," said Larsson. "This is sold as a separate package."
The pedestrian detection feature, which works using a radar in the car's grill and a camera located behind the windshield. has been around since the mid 2000s, and even started detecting cyclists in 2011, but it costs approximately $3,000, according to IEEE.
But even if it did have the feature, Larsson says the driver would have interfered with it by the way they were driving and "accelerating heavily towards the people in the video." "The pedestrian detection would likely have been inactivated due to the driver inactivating it by intentionally and actively accelerating," said Larsson. "Hence, the auto braking function is overrided by the driver and deactivated."
Meanwhile, the people in the video seem to ignore their instincts and trust that the car assumed to be endowed with artificial intelligence knows not to hurt them. It is a sign of our incredible faith in the power of technology, but also, it's a reminder that companies making AI-assisted vehicles need to make safety features standard and communicate clearly when they aren't. According to the Dominican blog, the "two men hit were bruised but are ok."
Even if you have paid for your car to detect and avoid hitting pedestrians, Larsson says, "Volvo Cars strongly recommends to never perform tests towards real humans."