Anyone who waits tables knows that getting stiffed on a tip is just part of the job. What isn't part of the job, however, is then taking to Twitter to wish death on Mexican people.
After not receiving a gratuity from a table of customers at the Greeley, Colorado, restaurant where she worked, server Megan Olson blasted off an incendiary tweet in which she fantasized about murdering Mexican people during a "purge," ABC affiliate Denver7 reported.
The Texas Roadhouse restaurant where Olson worked was reportedly inundated with calls from astonished customers and concerned community members demanding that management take action.
Company spokesperson Travis Doster told Denver7:

Our managing partner was actually mowing his lawn when he was alerted. He immediately rushed to the restaurant, met with the employee who posted this disgusting tweet and she was terminated.
G/O Media may get a commission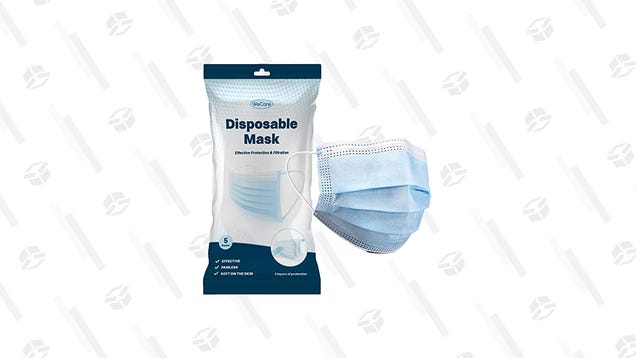 WeCare Disposable Masks With Elastic Earloops- 5 Pack
An account purportedly belonging to Olson has posted an apology on the Texas Roadhouse Facebook page, calling the remarks "insensitive and careless," and a "momentary lack of judgement."
While a number of news outlets have included the apology in their reporting on the incident, some Facebook users have accused the account in question of being fake. It's remains unclear whether it belongs to the real Megan Olson. Olson's Twitter account has since been deactivated. Multiple attempts to contact Olson for comment were unsuccessful.
Veracity of the apology aside, what otherwise might have been an isolated incident of crude racism has been imbued with an extra degree of scrutiny following anti-Latinx sentiment expressed by Donald Trump.
"We have seen a fear-mongering campaign that has legitimized racist comments like this across all social media networks," Generation Latino executive director Maria Handley told Denver7. "This hateful racist comment from a Greeley waitress is not unique. We are seeing it acted out in public, at schools and in our neighborhoods."
Nevertheless, Texas Steakhouse's decision to terminate Olson's employment seems to have gone a small way toward healing the damage caused by her offensive remarks. Wrote one commenter on Facebook:

There was no hesitation, management enacted immediate dismissal. This establishment proudly employs a diverse staff that serves their ENTIRE community. Thank you Texas Roadhouse Greeley for not employing this person any longer. Hatred is not ever acceptable.