Today was supposed to be the first day of the school year for kids in Vancouver, WA. But salary negotiations between teachers and administrators at the Evergreen Public School district have failed, and so the teachers are going on strike. They follow in the footsteps of teachers in states including West Virginia, Arizona, and Oklahoma earlier this year.

"Given the uncertainty if an agreement is forthcoming today, and the need to let students and families know to make alternate plans, Evergreen Public Schools are not opening school tomorrow," the district said, according to the Columbian. Several other districts are also reportedly striking.
The dispute over teacher wages began after the state assembly allocated $7.3 billion to the school system last year, and added $1 billion this year earmarked for teacher salaries. Evergreen Public Schools offered teachers an eight percent wage increase, which they rejected. The teachers' union is aiming for a double digit raise.
"We're in it for the long haul," Bill Beville, president of the Evergreen Education Association, the teachers union, told the Columbian on a break from negotiations.
According to The Columbian, local school boards are taking measures to discourage the strikes:
Vancouver Public Schools announced a special school board meeting Tuesday, which includes a series of resolutions that would limit access to buildings, suspend payments for teachers' health care premiums and authorize Webb to take legal action in order to prevent a strike. Evergreen Public Schools approved a similar resolution a week ago.
G/O Media may get a commission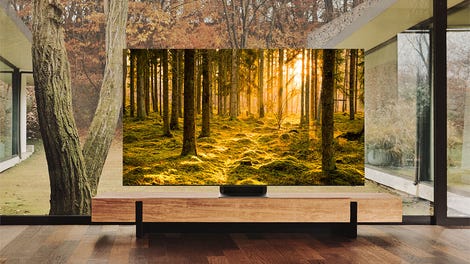 Up to 40% off
Samsung Smart TVs
Some parents are in favor of the strike. "I think they need to go on strike," parent Greg Garrett told Fox 12. "If the administrators cared more about the kids, they would support the teachers."
"If they need wait for our kid to go to school in order for them to reach that agreement, then I completely support that," added parent Angelee Allman.
Other parents expressed concern about paying for childcare while the strike is on.
After the wave of teachers' strikes earlier this year, it seems that many teachers' unions across the country are ready to stand up and fight for better conditions. Even in states where the strikes resulted in higher wages and other demands met, teachers are still pushing for more.
"We really believe that the one way for teachers and educators to win a fight is to fight for respect," Juan Ramirez, a Los Angeles public school teacher, told Splinter in July. "It's not just a salary raise, it's respect, and sometimes respect won't come until you get mad and say 'Enough!'"