Michelle Obama has been the victim of racist and sexist scrutiny for the past eight years in her role as First Lady, being called everything from an 'ape in heels' to, of course, an 'angry black woman.'
The first lady spoke with Oprah Winfrey recently, and discussed how she felt about the label "angry black woman," which somehow never seems to go away.
Obama told Oprah that she had first been called that term while on the campaign trail with Barack Obama in 2007. She admitted that it hurt, but that it was inspired by the fears of the people hurling the label at her.
"You just sort of feel like, 'Wow, where'd that come from?' That's the first blowback because you think, 'That is so not me,'" she said. "But then you sort of think, 'This isn't about me.' This is about the person or people who write it, you know? That's just the truth."
She added that things like the color of people's skin and what's in their bank account don't define who we are as people. "It's our values; it's how we live our lives," she said. "You can't tell that from somebody's race or their religion. They have to act it out. So that was the blowback, and so then I thought, 'OK, well let me live my life out loud so that people can then see and then judge for themselves.'"
G/O Media may get a commission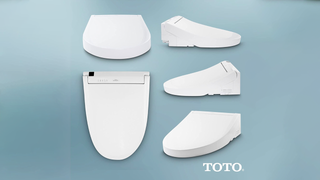 44% off
Toto Washlet Electronic Bidet Toilet Seat
Watch the full clip below.
Tahirah Hairston is a style writer from Detroit who likes Susan Miller, Rihanna's friend's Instagram accounts, ramen and ugly-but cute shoes.