On Wednesday, the Baltimore Orioles played the Chicago White Sox in one of the most unusual baseball games of all time: for what they said were security reasons, the city and the league agreed that no fans would be in attendance.
After the game, Orioles manager Buck Showalter took a question from a young black journalist.
"What advice would you give to the young black males in this city?" he asked. "Because you're well respected in that area."
That latter bit may be surprising, given that Showalter is a white 58-year-old who grew up in Florida's panhandle. But we can begin to learn why it's not from Showalter's response.
"A lot of times you hear people try to weigh in on things that they really don't know anything about," he said.
G/O Media may get a commission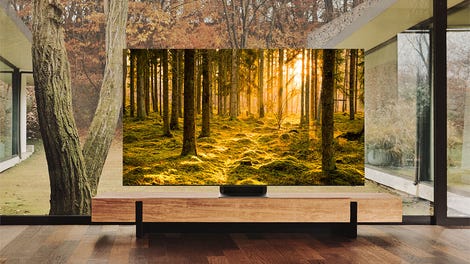 Up to 40% off
Samsung Smart TVs
He continued:
"I've never been black, okay?" Showalter said. "So I don't know. I can't put myself there. I've never faced the challenges that they face.
"So I understand the emotion, but I can't – it's a pet peeve of mine when someone says, 'Well, I know what they're feeling. Why don't they do this? Why doesn't somebody do that?' You have never been black, okay? So just slow down a little bit."
The Orioles resume play today at home against Tampa Bay.
Rob covers business, economics and the environment for Fusion. He previously worked at Business Insider. He grew up in Chicago.