It's not unusual for senators and congressmen to return to their home districts to hold town halls or listening sessions when Congress isn't in session. These days, though, they're being greeted by protesters who are packing the meeting halls to forcefully hold their elected Republicans accountable, with crowds so big that they often spill outside.

Sen. Tom Cotton (R-AR) was among those getting a healthy dose of his constituents' outrage on Wednesday evening. In one particularly emotional exchange, a woman told Cotton that her husband is dying from dementia and they can barely afford health insurance.
"What kind of insurance do you have?" she asked, to a standing ovation from the crowd. "I have sent you one message after the other, sir, about our family…I live just down the road a few places from your office, and I have invited you into our home, and not a word, except a classic, regular letter sent."

Voter to @SenTomCotton: My husband is dying. We can't afford health insurance. What kind of insurance do you have? https://t.co/iYFiZtwJ1F

— CNN (@CNN) February 22, 2017
Anxiety about President Trump's promise to build a wall along the border with Mexico was also represented in the younger generation, with a 7-year-old, identified by CNN as Toby Smith, telling Cotton that Trump "makes Mexicans not important to people who are in Arkansas who like Mexicans, like me, my grandma."
G/O Media may get a commission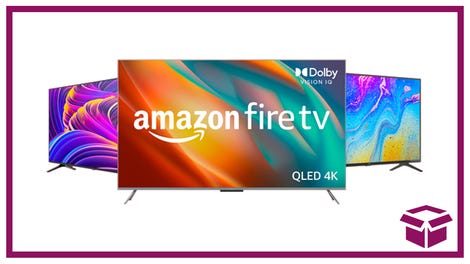 Ooh. stunning.
New Amazon Fire TVs
"And he is deleting all the parks and PBS Kids just to make a wall…and he shouldn't do that," Smith added.

7-year-old to Sen. Tom Cotton: Don't take away PBS Kids to build a wall https://t.co/lyxxcX7hro pic.twitter.com/ayflxjg3UL

— CNN (@CNN) February 23, 2017
Before Sen. Bill Cassidy, a Republican from Louisiana, even made it to his town hall venue on Wednesday night, the crowd was already fired up.
As Cassidy entered, a woman shouted at him that the child next to her would not be able to get insurance without the Affordable Care Act in place.
At one point during the event, constituents started literally turning their backs on Cassidy as he did a presentation on the Republicans' plan to replace the Affordable Care Act.
In Branchburg, New Jersey, Leonard Lance also faced a packed, hostile crowd.
The event was so big that only a fraction of people who showed up made it in the venue, with hundreds of protesters chanting "nevertheless, she persisted" and "your last term" outside.
Some protest llamas even showed up:
Trump, for his part, suggested that all these protesters were being paid to show up by "liberal activists." Sean Spicer, the White House press secretary, said yesterday that the anger seen at the town halls is a "hybrid" of real concerns and "manufactured" outrage from "professional protesters."
In case your appetite is whetted for videos of Republicans getting reamed out, here's a little highlight reel from Fusion: