The Democratic National Convention got off to a rocky start on Monday when delegates supporting Bernie Sanders loudly protested several speakers with boos and chants.
Fusion spoke with a few Sanders delegates throughout the day, and one by one they expressed a deep and abiding frustration with the way that the party had treated them during the primary.
Here are just a few of the faces behind the chants.
Anita Green, Montana's first transgender delegate, expressed extreme displeasure with how the party—and Debbie Wasserman Schultz, who was ousted Sunday as party chair after leaked emails showed DNC officials —had treated Sanders during the primary.
She said she would not vote for the party's nominee in November. "I'm a Bernie or Bust girl," she told Fusion. "If Bernie Sanders does not receive the Democratic nomination, I will be writing in his name."
G/O Media may get a commission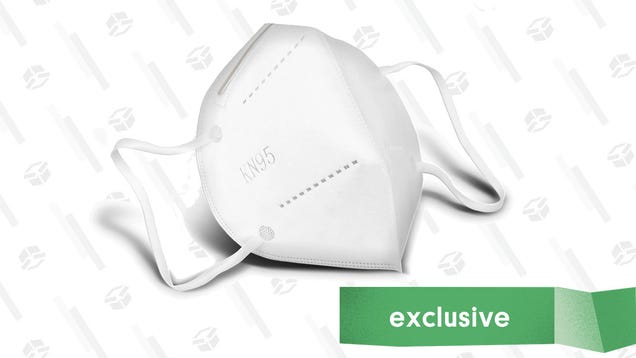 20-Pack KN95 Mask Bundle
Troy Jackson (far left), a superdelegate from Maine supporting Bernie Sanders, also expressed displeasure: "I've been at odds with the Democratic Party for a long time. We have to change the party. We have to change the leadership and make it more inclusive."
Denise Groves (far right), a delegate from Maine, said the party was utterly corrupt. "We were told that we were crazy conspiracy theorists—'take off your tinfoil hats'—and it's proven that it's all been true," she said. "The media and the DNC colluded a long time ago to make Hillary Clinton the nominee."
Theresa Jacobs, another Montana delegate, also said that the Wikileaks emails vindicated what she had believed to be true all along. "It's not news to me," she said. "It's confirmation of what I already had seen." She also suggested that the executive committee of the DNC had been complicit in subverting the Bernie Sanders campaign.
Gabriel Costilla, a Kansas delegate inspired to run for state Senate by Bernie Sanders, was optimistic about how the fights within the chamber would eventually play out. "By the end of this we'll be a better party, we'll be stronger," he told Fusion while donning a green hat that he wore in support of a "Robin Hood tax."
Sarah Parish, a Kansas delegate inspired to run for local office by Bernie Sanders, was upset about the way that the convention had been run up to that point. "It's a shitshow is what it is. Herding kittens."
She also suggested that, despite being a delegate to the Democratic convention, she might not vote for their eventual nominee. "I'm supporting Bernie Sanders. I'll write him in if I have to."
Kristel Heffron, another a Kansas delegate inspired to run for local office by Sanders, said that the movement he had begun more than a year ago would live on. "We are still the revolution," she said, before declining to state whom she will support in the fall.