The week before the election, I tried to assign a piece about how Texas had a decent chance of turning purple in 2016. One Austin-based writer I reached out to, Andrea Grimes, gently cautioned me about going all in on this premise. "Hate to be the Debbiest Downer," she wrote, but "very few people in Texas are actually working on making this place a swing state." Grimes warned me that despite the polls, conservatives still had deep influence in virtually every county.
She turned out to be more right than any of us could have imagined. One by one, states that once seemed within Democrats' reach went to Trump: Michigan, Wisconsin, Pennsylvania, Ohio. States projected to possibly become political battlegrounds like Georgia, Arizona, and, of course, Texas, remained red. In the election's aftermath, the internet was littered with self-flagellating think pieces about What The Media Got Wrong. In a Politico roundup on the topic, Univision's Isaac Lee, who also oversees Fusion Media Group, replied that journalists "have too often been holed up in elite areas of New York, Washington, Palo Alto, Miami, or LA." Everyone seemed to agree: It's time we got out of the bubble.
I began to notice job postings for itinerant reporters, ones who would be tasked with investigating "Trump's America" but based in those same media-hub cities where, for the record, Splinter is also based. These jobs are a start, but seem to me like an incomplete solution. I thought back to Grimes, who'd politely told me my election assignment was bullshit. We're not the experts; the writers on the ground are.
That's why this year, starting in March, I'll be traveling to Texas, the Rust Belt, and the South—not to parachute in and report on those communities, but to recruit writers who are already there. As Splinter's features editor, I will be cultivating "virtual bureaus," a diaspora of local, embedded reporters and essayists who have nationally relevant stories to tell. This network will be our longterm eyes and ears in forgotten pockets of the country and will ensure that we coastal journalists don't miss the zeitgeist hiding in plain sight.
G/O Media may get a commission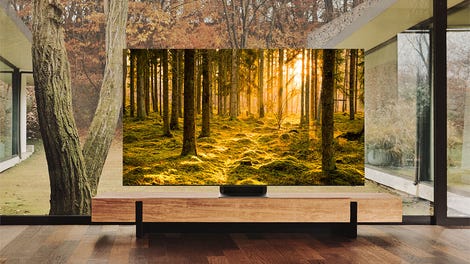 Up to 40% off
Samsung Smart TVs
It's unusual for editors to travel like reporters, but that's a mistake. In order to truly pop the bubble, we need to make real, face-to-face connections with writers and not only trust them to bring us important pitches, but also know enough about their cities and states to bring story ideas to them. National media's gatekeepers can't just rely on writers to send us ideas over the transom—we have to, quite literally, meet them where they're at. It's time we hand over the reins to writers who know their hometowns best.
My goal with these trips is not only to improve our coverage, but also to diversify our bylines. First up, I'll be roadtripping the entire month of March in Texas, with stints in Austin, Houston, El Paso, McAllen, Dallas, Odessa, and Corpus Christi (gotta go to the Selena Museum, obviously). Splinter prides itself on highlighting stories about marginalized people and communities. In this frightening, make-or-break historical moment, it's more important than ever to amplify all kinds of talented and representative voices, not just the privileged ones who have connections to coastal publications.
So if you or someone you know is an amazing journalist with a compelling voice and fresh ideas who covers social justice issues in Texas, I want to hear from you. Email me or find me on Twitter.