Journalists' introspection following the 2016 presidential election has included endless re-litigation of the role played by fake news and other low-quality information sources. So right on time, we have a report in Politico detailing how a new, hyper-partisan press is emerging in states around the country, muscling in on the void left by media companies devastated by an ad market controlled by Facebook and Google. Boosted by official-sounding names, outside money, and active social presences, these entrants foretell the potential future for political media in countless state and local elections. And the 2018 midterms are already shaping up to be a dystopian preview.
Kelli Ward, a Republican running for Senate in Arizona, touted an endorsement from the Arizona Monitor, a site whose owners Politico could not identify. Rep. Devin Nunes launched his own site dubbed the California Republican, in part to push for the release of "the memo" aimed at discrediting the Russia investigation. And Jason Savage, the head of the Maine Republican Party, has been linked to a shit-stirring blog called the Maine Examiner. When the president of the United States and his family rub shoulders with conspiracy theorists and white supremacist media figures, cozy relationships with shady local "media" aren't so unorthodox.
It should also be assumed that these sites, whose origins are opaque by design, will extend across the aisle. The Illinois Chronicle posts a mix of fluffy state lifestyle content and aggregated criticism of Republican Gov. Bruce Rauner, a billionaire businessman who is up for re-election in November.
The Illinois Chronicle neither runs bylines nor publicly lists any outside backers or affiliated organizations. A note to its contact form has gone unanswered. But it does share an IP address with BOLDPAC.com, the site for a Democrat-aligned political action committee that promotes diverse candidates. A request for comment from that organization has similarly gone unanswered.
G/O Media may get a commission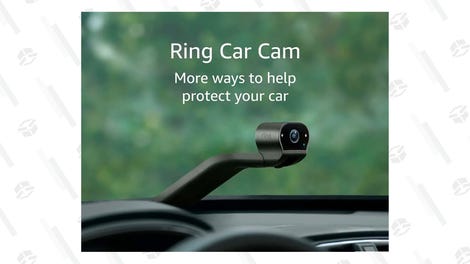 There's a long history of interest groups creating their own press organs. Think tanks like the Heritage Foundation have poured money into public-facing media operations. Democrat-aligned groups have helped fund sites like Media Matters for America and ShareBlue. And at the state level, the conservative Franklin Center for Government & Public Integrity created a suite of state-focused Watchdog.org sites when nonprofit media boomed in the depths of the recession.
But this emerging crop of local partisan mouthpieces are far more guarded about their funding sources and political affiliations. The Republican Governors Association only added a disclosure to its own propaganda site, The Free Telegraph, after The Associated Press asked about it.
Many such sites are also cartoonishly bad. Take a Dec. 7 story by the Maine Examiner, posted under the byline "Administrator," which attacks a Democratic candidate for the mayoralty of the state's second-largest city:
Multiple sources today are confirming that Ben Chin, a candidate for Mayor of Lewiston in next Tuesday's election, had his car towed on Monday December 4th in the downtown area of the city due to years of unpaid parking tickets totaling more than $200.

The reports surface as Chin comes under greater scrutiny leading into the election, and amid rumors of other problems in the Ben Chin for Mayor campaign which Maine Examiner is working to verify.
It sounds too silly to be true, but so, too, are many false or misleading stories at the national level. The Bangor Daily News—a reputable newspaper—later reported that a series of such stories may have been enough to tip a race decided by just 145 votes. While the Maine Republican Party initially denied involvement with the Maine Examiner, the Lewiston Sun Journal reported that images published on it included metadata from the state GOP chair's computer.
Observers of national media will recognize this clownshow from the likes of Breitbart, Infowars, or Gateway Pundit. The fundamental difference is that most states don't have vibrant, sustainable media institutions like The New York Times and Washington Post holding the line. Local newspapers are almost uniformly in decline—many of them locked into palliative care by corporate chains—while local TV stations are being consolidated by a few giants like Sinclair Broadcasting and Fox. The local news vacuum is growing just as politicians and activists are beginning to flood the zone.
"This local and regional space was just waiting to be fought over," Jesse Holcomb, a Calvin College associate professor who researches media and civic engagement, told Splinter. "[The midterms] could really be a mess."
Update, Feb. 16, 1:05 p.m.: BOLD PAC Spokesperson Andres Orellana emailed Splinter the following statement:
No, we are not associated with [The Illinois Chronicle] nor have we even heard of that site. I'd ask that you please don't include us in the article, as this has absolutely no connection with us.