ROSEMONT, Ill.—Justin Bieber says this evening is going to be real personal. He says that while we're having this intimate moment we should just be quiet and enjoy the moment and that there will be time for screaming later.
"What about the children?" I ask, echoing the question he whispers in the first line of his song "Children." He ignores me. There is neither time nor space for an intimate moment between me and Bieber and 19,000 close friends at "An Evening with Justin Bieber to Celebrate the Release of Purpose" in a suburb just outside of Chicago. This is the Belieber experience: thirsty stans swarming around an elevated stage bathed in blue light; thousands more standing in the stadium's shadows.
He chooses a few conservatively dressed teens with tears in their eyes, including Oriana and Jamie and Samantha and Michelle, to ask him questions.
"Jusssssssssssst-ten," one says, clutching the microphone and failing to stifle a whimper. "My name is Michelle!"
"Michelle," Bieber says, strutting on stage, his hand dangerously close to grabbing his crotch. "What's going on?"
G/O Media may get a commission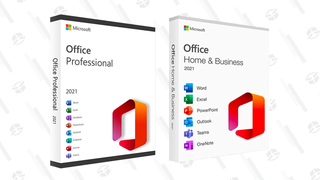 89% off
Microsoft Office Professional 2021 Lifetime License
"Michelle."
"Hi Michelle."

---
Bieber and his team understand his audience, the hundreds of tweens who need their parents to chauffeur them to the venue in those sweet hours after school and before bedtime. The concert begins at 5:30 p.m. Tickets were only $18. There's a Chili's down the road for post-show congregation. It's an easy Wednesday evening for a parent to say yes to.
Bieber says he chose Chicago because it was one of the loudest cities on his last tour. "You guys have that deep dish pizza, right?" he says.
The small Canadian anomaly looks like a fallen angel in a backwards hat. He wears ripped blue jeans, an oversized white T-shirt over a longer white shirt, and an expression of atonement. He is trying very hard not to smile. Sometimes he runs his fingers through his blonde hair; sometimes he licks his lips as if deep in thought.
The Beliebers who followed him here, mostly girls aged 7 to 25, are dressed for a night at the club and holding posters illustrating the full spectrum of love: "Justin Bieber <3" "This is forever." "JB want a BJ?" It is an evening of Pavlovian behavior: He grins, they shriek. He moves towards a corner of the stage, they lean in that direction.
Bieber's purpose tonight is to gauge how badly we want Purpose, his fourth studio album released last Friday, and to discuss what our purpose is in the world. The weight of this idea is not lost on his fans. Michelle asks Bieber for advice about the transition from teenager to adult. He tells her to be smart.
Actually, most of the wisdom from the Church of Bieber reads like this, shallow lines from motivational conferences or the mic check for a TED talk: "It might seem tough but there are better days to come, for sure." "I wasn't aware of that but am aware now and it's dope." "Be a light someone can look at and see hope."
If this all sounds a bit self-serious, it's because it is. Just look at the album cover of Purpose: Bieber bows his head, hands folded in prayer, a white cross on his bare chest. It's probably not a coincidence that the cross looks like a penis or a joint or an arrow from Legolas' bow, because Bieber is atoning for his well-documented transgressions in the years since 2012's Believe. It's also a lowercase "j" because he means it. Every image, every decision, is fraught with…purpose.
These evening quasi-concerts—after the Q&A, he played a 45-minute acoustic set with a man in a hat and denim shirt whose appearance on the jumbotron instantly quieted the crowd—are the culmination of an apology tour. He cried at the MTV Music Awards; his privacy was invaded, his phallus exposed, by the paparazzi in Bora Bora. But what really has made Bieber more likable? His recent spate of decent songs like "Where Are Ü Now?" "What Do You Mean?" and "Sorry."
That last song probably needs a question mark, too. What is Bieber apologizing for? Being a dick? Breaking up with Selena Gomez? Feeding us scripted, hollow lines about journeys and mistakes? Absolution for Bieber in the eyes and minds of his fans then, is easily earned through vague confessions and those treacly platitudes.  The children here don't know that the catchy diss song "Love Yourself" is no "Cry Me a River" and Purpose isn't Justified. The children, a bridge between Justin Bieber the Tiger Beat teeny bopper to Justin Bieber the wounded R&B singer, don't hold grudges. They give him purpose. In return, he gives them their first bad boy crush and likely the first dick pic they've ever Googled.
The singer's only moment of weakness—really a moment of genuine Bieber—is when he's asked what he would change if given the chance to go back in time. He pauses. An often-cited example of his Caligula-like days of brothels and hotboxing planes is the story of his pet monkey, Mally, who was confiscated by customs in Munich after he failed to present vaccination records. He never went back for the monkey.
"I miss him," Bieber says, solemnly. "He's gone now. No more monkey." He can't help but laugh at himself.