Bibi Bourelly was a bad student. She was seen as a defiant disruptor with an attitude problem. And a year out of high school, she still had that vibe. Or at least that's what she says. "I was the one, that when I spoke, everybody was like 'Oh, here this bitch goes,'" Bourelly told me. "People did not think I knew anything."
At that point, they didn't have much of a reason to think differently. Bourelly was a 19-year-old songwriter and performer, fresh off a plane from home in D.C. to L.A. with no writing credits, and a ton of ambition. But within two years, Bourelly's changed all their minds. "People think that I fucking know shit now," she says. And they should. Bourelly wrote Rihanna's biggest 2015 hit, "Bitch Better Have My Money." Soon after, she worked with Usher on his single, "Chains," with Lil Wayne on his 2015 release Free Weezy Album,  and with British artist Nick Brewer on his song, "Talk to Me"
On Wednesday, I spoke with Bourelly on the phone about her work, her future, and being a young artist in a grown up world.

🎼
Your biggest hit to date is your writing credit on Rihanna's "Bitch Better Have My Money," but you've said before that you don't like being called a songwriter. Is that still true? 
G/O Media may get a commission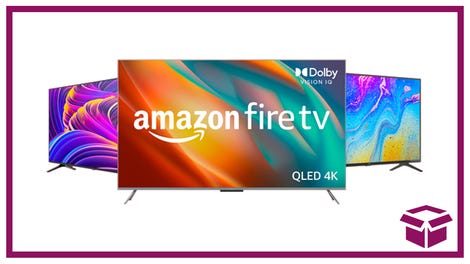 Ooh. stunning.
New Amazon Fire TVs
When I first started, I had a problem with the words "songwriter" and "artist," but I don't really anymore. You have to remember that the Rihanna placement is my first placement ever. It's not like I've been in the game for 15 years and written songs for all these people. Literally I was 19 years old and I met Rihanna, and Rihanna was like, "Yo, I want this song that you wrote." And I was like "Cool. Bomb." I wasn't gonna be like, "Nah" to Rihanna.
I wanna fucking be who I am. And I have my own voice. I have a lot of shit to say. I think that when people get to know me they'll see why I say that.
Even if there's no fucking success in my career, I'm an artist. I'm not somebody who can go in and write for other people for my entire life. I want to make my own work.
Do you feel like working with Rihanna gave your career a little more stability?
I just feel like I was born to do this. I think part of the reason why people become successful is because they have that kind of mentality.  Granted, I wanna be successful, but I will be an artist at all costs. Because that's who I am and I mean that.
That's not just me saying that to sound cool. I would have been an artist if  I had to sit on the street and hustle it out—like so many people do.
But you certainly have hustled. Do you feel you've had to hustle more because you're a black woman in a predominately white and male industry?
I've worked really, really, really, really hard.
There is pressure. I think if you come into this industry as a woman—especially as a woman of color—without vision, you're definitely going to be totally susceptible to the pressure. But if you fucking come in here and you know what the fuck you want and you have the balls to say no? You can still succeed. That shit's scary too: To turn things down and to stay true to yourself.
If you're somebody who wants to be famous, and you're somebody who doesn't have real vision and real support, you're kinda fucked. That's in anything… Being a woman anywhere is just fucking difficult.
You're only 21 years old. How do you feel like you found the nerve to stay true to yourself?
I've lost a lot of people to death in my life. I've lost a lot of people to drugs and mental illness. The beginning phases of my life were really difficult. I grew up never being good at school. A lot of 15-year-olds tell their parents, "I'm not cut out for school." But I really wasn't.
I stopped caring about what my parents thought in that aspect, and I started investing my time in taking music really really seriously. They didn't see it, but I did. I started caring about what made me happy. That just taught me how to not give a shit.
That's kind of the story of your recently released single, "Ego," right? Can you tell me a little bit more about how that song was created?
When I was 19, I  moved from D.C. to LA to pursue my music career, and I worked every single day. I wasn't popular in the industry yet or anything. I was just working my ass off and creating my catalog.
I had a really great chemistry with a producer called Paperboy Fabe, who actually found me. And you know, he played this loop for me, which ended up being the hook of "Ego." I went in, and I was drinking my Jack, and I got drunk—and released all of my fucking frustrations that I felt in the past couple years of high school, and also that I just felt in the industry.
I felt stepped on. I felt like, even though things moved really really quickly for me, I just felt like they should have gone quicker at the time. I knew how bad I wanted this… I know that I was born for this. When you know those things and you know how much time you put into your craft and becoming a better person, it's difficult to stay patient sometimes.
When can we expect to hear more from you?
I'm working on my album right now. I'm just working on music, and being a dope person, and a dope artist. Hopefully, inspiring people.
I want people to do what they fucking believe in, at all costs. That creates humble people and that creates passionate people. When you are that kind of person—when you do what you believe in, even if people are telling you not to—people label you as a rebel or as a menace or as an issue.
Bibi Bourelly's debut album is expected later this year. In the meantime, you can follow her on Twitter and Instagram.
Kelsey McKinney is a culture staff writer for Fusion.