Millions love to watch female porn stars perform, and just as many love to comment on their life choices. But when it comes to these actresses' real lives—and the complicated emotions, connections, and relationships that color them—audiences know precious little.
Which is why a new book exploring female friendships in the porn industry feels so refreshing. In Sisters of Pornography, the London-based writer and dominatrix Reba Maybury and her co-author Esra Padgett feature candid interviews with performers—brought to life through vivid hand-drawn portraits by artist Michelle Shepperd—to offer a compelling glimpse into female camaraderie in a profession still demonized by the mainstream.
Maybury and Padgett first had the idea for the project while combing the Instagram and social media accounts of popular porn stars. After coming across images of actresses Courtney Taylor and Summer Brielle hanging out, trying on clothes, and, in general, being super-tight, they were intrigued by the idea that they could both be best friends and also do scenes together. Maybury and Padgett continued to (in their own words) "stalk" the pair on social media, which led them to seek out other female friend groups within the porn industry.
This interest in female friendship within the business prompted them to visit this year's Adult Video News Awards in Las Vegas, the world's largest pornography expo. Here, they found the perfect pool of interviewees and were able to speak with gay, straight, and trans performers, as well as AVN winners from both 2016 and past years, to capture a three-dimensional picture of life and sisterhood in this insulated world.
G/O Media may get a commission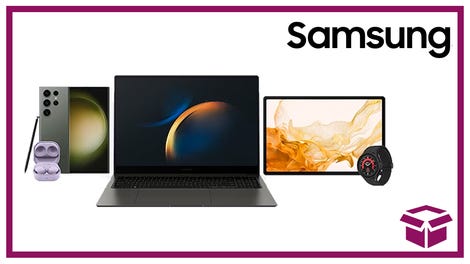 24 hour deals
Discover Samsung - Daily Deal
"We started this project because we both had an interest in the adult industry and at the same time felt a frustration with popular feminist discourse," Padgett told me in an email. "We wanted to weave these together, to point out how women in the industry represent one of many groups that have not been included in this current wave of 'sexual empowerment'—that they continue to be marginalized, even by men and women who consider themselves progressive."
As the founder of the New York City-based indie sex publisher Wet Satin Press, Maybury has been lauded for producing thoughtful takes on pornography—experience that clearly informed the book. In the hands of someone less plugged-in to the community, the project could have easily become exploitative. But instead, the resulting interviews and illustrations bring out each subject's humanness, and feel more like intimate snapshots from a family BBQ or a birthday party than an industry event. Flipping through the book you see pages of women that look poised to take a selfie, while they gush and praise each other's style and work ethic.
"We were able to see the gaps [in media coverage]—and how these gaps marginalize other women," Maybury told me over email. "We have both also worked as dominatrixes, which enabled us to connect with these women. We understand the shaming and intricacies of sex work that comes with it."
For the book, Maybury and Padgett split the interviews into chapters that investigate themes such as "mutual support," "shaming and misconceptions from outside the industry," "working with one another," "advice," and "role models," providing a fascinating and unvarnished peek into the inner life of the stars profiled. Some of the most moving passages include transgender porn star Venus Lux's description of the makeshift home-away-from-home she created for cash-strapped and genderqueer actresses, or actress Karla Lane's description of meeting bestie April Flores for the first time. "I invited April to a strip club, I'd never met her before… it was an instant click," she says in the book. "I've never clicked with anyone like that before, we understood each other to a different level. Our careers and relationships with our husbands were similar. When I hugged her it felt like, 'where have you been my entire life?!'"
"One thing that was really important for me going into this project was to strip a lot of the academic methods away," said Padgett, who is also known for her rigorous formal research into the machinations of the porn industry. "I didn't want to analyze, I just wanted to present the voices we heard. We wanted to create a space for performer voices […] in a context that they are not normally in."
The authors also took pains to focus on the ways these friendships function as an "ulterior form of social progression," presenting its performers as real women rather than sex objects—a common crime of both porn lovers and detractors.
"What was very striking about the interviews we did was how clearly the women articulated the importance of their friendships with women above all else," said Padgett. "Many of them mentioned how they had lost friends from before they were in porn, and how it was difficult to make new friends outside of the industry once they were in, which only increases the need for the relationships they do have. It's like a petri dish for friendships."
"Porn stars receive the most volatile amount of stereotyping and virtual abuse," noted Maybury, "even from women. So we wanted to exaggerate the real lives of these women as a way to humanize them."
Ultimately, the book's authors believe that to truly be a feminist ally one must both respect women's choices and offer your hand in solidarity—without judgment. "Friendship is a universal concept that everyone can relate to, but is also one of the most progressive acts in the face of social inequality."
Select portions of Sisters of Pornography are currently on view at Shoot the Lobster Gallery in New York City, and the full book is available for purchase on the space's website.
Laura Feinstein is the Head of Social Stories at Fusion. Formerly, she held staff roles as the East Coast Editor of GOOD Magazine and the EIC of The Creators Project at VICE, and has contributed to The Guardian, T/The New York Times, Paper Magazine and many others. She specializes in the niche, the esoteric and the un-boring.