Thanks to the wonders of reproductive technology, splitting couples may now need to dispute the custody of kids that don't exist. The question of what should happen to unused embryos after a couple has broken up has recently become a matter of public debate because of a lawsuit between Modern Family star Sofia Vergara and ex-boyfriend Nick Loeb. To recap quickly: Vergara wants to destroy the embryos, and Nick wants to use them to have children down the line, due to his religious beliefs.
But Vergara and Loeb are far from the only ex-couple having this problem. Last week, the Chicago Tribune reported that an Illinois appellate court had "reaffirmed that a Chicago cancer survivor will get custody of three frozen embryos… despite her ex-boyfriend's pleas against what he considers forced procreation."
The custody battle over the frozen embryos has been going on since 2012, when a trial court awarded Karla Dunston custody over her and her ex-boyfriend Jacob Szafranski's embryos. Dunston is represented in her case by Abram Moore, the same lawyer representing Nick Loeb, and he may have more work coming his way. Some experts say embryo-custody disputes could become more commonplace in the near future. There are about 610,000 embryos in cold storage in the U.S., most of which are earmarked for the couples that produced them, according to the U.S. Department of Health and Human Services. (The rest have been set aside for research, and roughly 60,000 could be used for embryo donation.)
The Chicago case stems from a year-long relationship between Dunston and Szafranski, who started dating in 2009. A few months into their courtship, Dunston was diagnosed with lymphoma and had to undergo chemotherapy, which would kill off her chance to have genetic children. So the couple agreed to have embryos made from her eggs and Szafranski's sperm.  However, after the couple broke up in 2010, Szafranski decided that he didn't want children from those embryos and sued for the right to destroy them.
Dunston argued that the embryos were her last shot at having genetic children, and last week, the court agreed with her. The Chicago Tribune reported that:

The Illinois Appellate Court ruled 2-1 to award the embryos to Dunston, 43, finding that the couple entered into an oral contract, according to court documents. The opinion also said Dunston has a greater interest in the fate of the embryos than Szafranski, 33, "based on evidence in the record that the pre-embryos represent Karla's last and only opportunity to have a biological child with her own eggs."
G/O Media may get a commission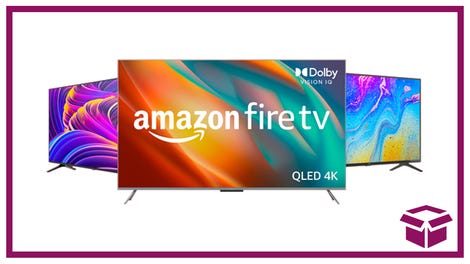 Ooh. stunning.
New Amazon Fire TVs
Szafranski is expected to appeal to the Illinois Supreme Court, according to the Chicago Tribune. This would be Szafranski's third time appealing for his right to destroy his embryos. In 2012, a county judge ruled in Dunston's favor, and Szafranski appealed, only to have the higher court punt the case back to the lower court. In 2014, Dunston won again, and he appealed a second time.
The case is seen as potentially ground-breaking. There's only been a handful of court cases that have dealt specifically with custody of embryos — and they have gone both ways.
In 1992, for instance, a Tennessee court ruled that forced fatherhood was more of a burden than the emotional impact of destroying embryos. Twenty years later, a Pennsylvania court ruled in favor of another cancer survivor whose embryos represented her last chance at having genetic children.
Couples creating embryos usually sign a consent form that spells out what the couple wants to do with the embryos in case of death or divorce, and courts have looked to these documents for guidance when issuing their rulings. But forms treat a couple as unit with common interests, not as individuals.
"When people are focused on making a baby, things are usually looking pretty good. They don't think, 'What if?'," says Nanette Elster, a reproductive law expert and member of the American Bar Association's Special Committee on Bioethics and Law. "It's kind of a difficult area to navigate."
What embryo-making couples really need is the equivalent of a prenuptial agreement, but for embryos, but "those don't really happen," Elster told me. That kind of contract, she says, would treat each person individually and spell out their individual (and potentially conflicting) advanced directives. As these cases illustrate, sometimes people change their minds. But having their wishes well laid out at the beginning could save people from years of litigation down the line.
"It hammers home the point that the consent form couples sign with fertility clinics is not a binding contract," Elster said. "In instances like this, [a contract] would add another layer of protection…I don't like to hyperlegalize the family-making process, but in some cases it's helpful."
Daniela Hernandez is a senior writer at Fusion. She likes science, robots, pugs, and coffee.