The story of Danish artist Lili Elbe's journey to be accepted as a woman is almost a century old. But somehow the tragic issues she faced are still just as relevant today.
The movie The Danish Girl, which has been nominated for four Academy Awards, captures Elbe as she becomes first person to undergo sex reassignment surgery. The film captures her life in the years before she died of complications from a surgery in 1931 at the age of 48.
But from the threat of physical violence and conversion therapy to the dehumanizing focus on genitals as a marker of gender, the film shows a reality that's still painfully fresh today, almost 100 years later.
Some of the most fascinating scenes are from the early 1930s, when the film explores how society and the medical community reacted to Elbe's desire to transition. Throughout the film Elbe is physically assaulted by transphobic Parisians and doctors alike. Earlier, in a scene set in a Paris park, Elbe is attacked and brutally beaten by two men who question her sex and gender.
G/O Media may get a commission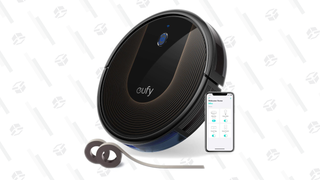 48% Off
Eufy BoostIQ RoboVac
Those scenes are all too real today. The Danish Girl was released the deadliest year on record for trans women in the United States since advocates began tracking reported transgender homicides in 2006. At least 23 transgender women were killed in 2015. In 2014, the murders of 12 trans women were reported in the United States.
"What I find amazing is that it's almost a hundred years [later]….and there's still a huge amount of progress to be made," said Eddie Redmayne, the straight British actor who was nominated for a Best Actor Oscar for playing Elbe, at the film's U.K. premiere. "[There's still] a huge amount of discrimination and violence against trans people. There's still a long way to go."
In real life, Elbe had written a suicide note in her journal, partly due to being misunderstood and the painful medical treatment she was receiving. At one point she was diagnosed as schizophrenic and underwent conversion therapy that involved electroshock treatment to rid her of homosexual tendencies.
So-called conversion therapy, which promises to "repair" gay and transgender youth, is still legal in the United States. President Obama has condemned the practice being used on minors, but only Oregon, California, Illinois, New Jersey and Washington D.C., have banned it. The Obama administration has not taken a position on conversion therapy for adults—despite the fact the practice is rejected by every major professional health association.
Redmayne has been praised by film critics for his portrayal of Elbe. If he wins the Oscar, he will have a global platform to speak out on these issues, which are similar if not worse in other countries.
But the film has faced criticism from some members of LGBT community for casting a straight male actor to play a transgender woman. It also didn't help that Redmayne admitted in an interview with Details that he knew little about the difference between sexuality and gender identity. Others frowned upon the film's abiding focus on surgery as a means of defining gender.
"I didn't realize that gender and sexuality weren't related. I confused the terms [transvestism] and transgender. But what's lovely is, the second you understand the difference, you see how gigantic it is and how important it is that we educate ourselves," the actor told the magazine.
Still, it's important to not generalize Elbe's experience as representative of the entire transgender community, said Victoria M. Rodríguez-Roldán, a lawyer with the LGBT civil rights group The National LGBTQ Task Force. She said for many trans people, sex reassignment surgery can be the most important day of their lives. Others aren't interested in it at all.
"The movie isn't just about the surgery. The film portrays a human being," she said.