Last week, President Donald Trump declared America's opioid crisis a public health emergency, but another and perhaps even more meaningful part of the story happened more than 2,000 miles away in a wealthy gated community in Phoenix, AZ.

That's where federal agents arrested Dr. John Kapoor, the billionaire founder and former CEO of Insys Therapeutics. Kapoor is the highest-ranking pharmaceutical executive to be criminally charged in the history of America's deadliest drug epidemic. It's a mighty fall from where he stood just a few short years ago, when his company became a Wall Street darling, described as the "Best IPO of 2013" by CNBC and Fox Business.
Nearly two years before federal agents showed up at the door of Kapoor's multi-million dollar home, Fusion correspondent Mariana van Zeller sat outside the same estate as part of our investigation "Death by Fentanyl," which tracked two main sources of the drug: criminal groups, like Mexican drug cartels, and pharmaceutical companies, particularly Insys Therapeutics, which we discovered was using questionable marketing practices to sell its fentanyl spray, Subsys.
Our investigation premiered on Fusion on January 31, 2016. A few weeks later, Kapoor's lawyers sent us a letter demanding we take down our stories and our documentary immediately and issue a correction.
"This documentary makes numerous statements and implied assertions about Dr. Kapoor and Insys Therapeutics that are offensive, highly damaging to their reputations, and have no basis in fact," they said.

G/O Media may get a commission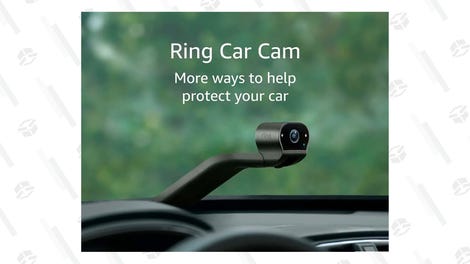 It's never pleasant when you find out a billionaire is threatening to sue you. When we first got the news, our minds raced to figure out what it was Kapoor took issue with. Was it the part where whistleblower Patty Nixon told us that his company had been defrauding insurance companies by claiming that patients had cancer when they didn't? Perhaps it was the part where his sales reps were accused of pushing the strongest opioid on the market for minor injuries? Or was it that Insys paid hundreds of thousands of dollars to two top prescribing doctors—"whales," Insys sales reps called them—who were later sentenced to 20 years in prison for running a "pill mill" and participating in a kickback scheme?
Nope. It wasn't any of that. John Kapoor was offended because he felt we compared him to El Chapo Guzman, a different kind of fentanyl kingpin, when we noted that both men had landed themselves on the Forbes billionaire list largely because of their drug empires.
Here's a piece from that letter:
As you are no doubt aware, the documentary as a whole clearly states that the actions of Dr. Kapoor and Insys Therapeutics are analogous to those of illegal drug traffickers who manufacture and distribute illegal drugs. Additionally, the documentary draws an explicit relationship between Dr. Kapoor and Joaquín Guzmán Loera, otherwise known as "El Chapo," an alleged drug trafficker that Fusion describes as "the head of the Sinaloa cartel." The documentary plainly intends to suggest that Dr. Kapoor is engaged in the illegal sale of drugs, and any reasonable viewer would wrongly and unjustly conclude that Mr. Kapoor has the same moral character and is engaged in the same activities as "El Chapo."
Fusion stood behind our reporting—we didn't change or take down the references to El Chapo in our piece about Insys. Fast-forward to Kapoor's arrest last Thursday and the statement released by the Department of Justice, where coincidently Acting United States Attorney William D. Weinreb compares Kapoor's alleged actions to those of drug cartels.
"Today's arrest and charges reflect our ongoing efforts to attack the opioid crisis from all angles. We must hold the industry and its leadership accountable—just as we would the cartels or a street-level drug dealer," Weinreb said.
Kapoor's lawyer, Brian Kelly, denied all wrongdoing on Thursday outside of the courthouse. "There's no evidence against him, he didn't do anything wrong," Kelly said. "I think it's pretty ridiculous that had to go with guns drawn at 7 in the morning for a 74 year old man." Kapoor's lawyer did not respond to request for further comment on this story.

In the less than two years since our piece aired, fentanyl has gone from a drug no one heard of to the leading cause of opioid-related deaths, according to the Centers for Disease Control and Prevention. Most of the these overdoses come from clandestinely produced fentanyl. But the relationship between prescription opioids and street drugs like heroin and fentanyl is a symbiotic one. Four out of five new heroin users today got their start on prescription opioids, according to a study by the Substance Abuse and Mental Health Services Administration.

And the demand for those prescription drugs was driven in part by the marketing tactics that Kapoor and six other top Insys executives have been arrested for.

"In the midst of a nationwide opioid epidemic that has reached crisis proportions, Mr. Kapoor and his company stand accused of bribing doctors to overprescribe a potent opioid and committing fraud on insurance companies solely for profit," Weinreb said.

So today, Kapoor has another thing in common with El Chapo: He's been indicted by the U.S. government for racketeering and will be making frequent trips to a federal courthouse.

And if we take the feds at their word, Kapoor will be prosecuted just the same.

Cristina Costantini is an Emmy-nominated reporter and producer. Darren Foster is a Peabody Award-winning documentary filmmaker. Both won an Alfred I. duPont-Columbia University Award for the documentary Death by Fentanyl.