Fox News is likely the last place many people would expect to see criticism for the spate of anti-transgender laws that have been introduced across the country recently. But when viewers tune in to watch Donald Trump at the Republican National Convention next week, that's exactly what they'll get.
The ad, called "Restaurant," is set to air during Trump's speech as he accepts the GOP presidential nomination. It stars Alaina Kupec, a transgender woman from North Carolina, The New York Times reported. The commercial shows Kupec attempting to use the woman's restroom at a restaurant while, in voiceover, she explains that "in most states, our laws don't protect transgender people from discrimination in public places, or when it comes to using the restroom. Something we all need to do every day." The ad then shows a restaurant employee insisting Kupec use the men's room, until a group of women come to her aid.
"We are concerned that this is happening without most people really understanding who transgender people are," Ineke Mushovic, executive director of the Movement Advancement Project, told the Times. The spot was created by a coalition of gay and transgender rights organizations, including the Fairness USA project, the All Americans Education Fund, the National Center for Transgender Equality, and the Equality Ohio Education Fund.
"Most people have never met someone who's transgender," Muschovic continued. "So their heads are filled with all sorts of stereotypes."
Kupec herself has been outspoken about transgender rights in the past. Shortly after North Carolina passed its now-infamous House Bill 2, she told Rolling Stone: "At the end of the day, I don't plan on changing my behavior whatsoever. Because the law, as it's written, is completely unenforceable. How are they going to know?"
G/O Media may get a commission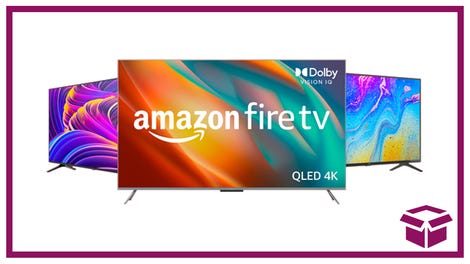 Ooh. stunning.
New Amazon Fire TVs
"Restaurant" ends by asking viewers to visit Fairness USA's website to learn more. There, the commercial is presented as "part of our efforts to help more people understand the lives of transgender people." To that end, the site also offers a collection of other videos in which transgender people introduce themselves, and describe their lives.
For his part, Donald Trump has a decidedly mixed record when it comes to transgender rights. In April, Trump declared that Caitlyn Jenner would be welcome to use whichever restroom she preferred in his Trump Tower. In subsequent interviews, however, he seemed to back away from his support for equal access, waffling on whether transgender rights were a "human right" during an interview with Fox News' Bill O'Reilly.
According to Movement Advancement Project, "Restaurant" is scheduled to air on the Fox News Channel on the evening of Thursday, July 21, and again, one week later, on MSNBC during the Democratic National Convention.