He doesn't quite roll his Rs, but Jeb Bush speaks near flawless Spanish for a gringo. Marco Rubio's Spanish is better, but he has yet to use it regularly during the campaign trail. Ted Cruz says his Spanish is "lousy" and would rather not speak it. Donald Trump? Well, let's just say he'll have a hard time finding a Mexican tutor.
For the first time in U.S. history, three presidential candidates in the Republican primary have strong Latino connections. Two are fluent Spanish speakers, and both hope their language skills will help them connect with Latinos, a crucial and fast-growing segment of the electorate.
Curiously though, it's Bush, who learned Spanish after meeting his Mexican wife, who seems the most eager to show off his linguistic skills, more so than the two other candidates who grew up in Spanish-speaking households.
Bush's proficiency in Spanish, and his eagerness to speak it, has already made for at least one interestingly awkward campaign scene: ABC News anchor David Muir interviewing Bush in Spanish. And Señor Bush is taking every chance he gets to offer a Spanish soundbite, from his presidential announcement speech to singing the news with Jimmy Fallon.
Rubio, meanwhile, has only used his Spanish a few times on the campaign trail. He offered a few words during his campaign announcement in April, quoting his Cuban grandfather. "In this country you will be able to achieve all the things we couldn't," Rubio said in Spanish.
So far, Rubio, the son of Cuban-Americans, has made use of his Spanish mostly during interviews with Spanish-language media. His aides declined to say if we should expect to hear more español from him as the campaign advances.
G/O Media may get a commission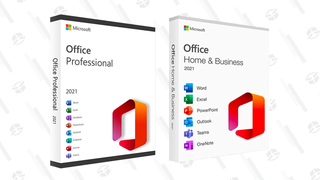 89% off
Microsoft Office Professional 2021 Lifetime License
"Obviously Marco spoke a little Spanish during his announcement speech. We believe his agenda to save the American Dream in the 21st Century will appeal to all Americans," Rubio's communications director Alex Conant told Fusion in an email.
A second Cuban-American in the Republican race, Texas Sen. Ted Cruz, is unlikely to venture into Spanish. Back in 2012 he told Fox News he's uncomfortable with what he described as his "lousy" Spanish. He says he never fully learned the language of his Cuban-born father.
Among the Democratic candidates, it will be sólo inglés. Senator Bernie Sanders reportedly doesn't speak a word of Spanish. And neither does Hillary Clinton, who hopes to win over Hispanic voters with claims she will defend President Barack Obama's executive decisions on immigration and enhance protection for the so-called DREAMers and their families.
Clinton's campaign has crafted several social media messages and ads in Spanish, but not without some issues. The launch of a campaign website in Spanish was initially riddled with grammatical errors and clumsy phrasing, as if run through Google Translate. Many of the mistakes have since been corrected.
The Clinton campaign says the message is more important than the language in which it's delivered.
"Speaking Spanish doesn't make up for the fact that many Republicans are working to tear Latino families apart, Xochitl Hinojosa, director of Clinton's Coalition Press, told Fusion in an email. "Hillary Clinton has fought and will continue to fight for Latinos by supporting policies that would keep families together and ensure that Latinos have access to good-paying jobs."
She added, "We've made it a top priority from the beginning to reach out to the community through a number of avenues in English and Spanish, including digital engagement, roundtable discussions, and in communities."
With Spanish playing a larger role in the presidential campaign, the question is: will it actually help a candidate get votes?
According to a 2013 survey by the Pew Hispanic Research Center, a record 33.2 million Hispanics in the U.S. speak English proficiently, while the number of Hispanics who speak Spanish at home has been in decline for the past 13 years.
Latino Decisions analyst David Ayon believes that despite the pattern, speaking Spanish to audiences can be very influential since there's still a large percentage of the population consuming Spanish-language media.
Republican pollster Whit Ayres predicts the GOP needs to secure 40 percent of the Latino vote to win the upcoming presidential race. But speaking Spanish alone won't be enough. Ultimately Latino voters will take a hard look at the issues.
It may however, allow candidates at the very least to make an emotional connection with voters.
"Jeb, in particular, seems bent on showing he's emotionally tied to Latin America, Mexico and the immigrant experience," says Andrew Selee, executive director of the Woodrow Wilson Mexico Institute in Washington D.C. "People can differ on policies, but the real problem has been Republicans not being respectful of Latino immigrants, so speaking Spanish and identifying with the immigrant experience is a way of narrowing the distance.
"I think Jeb has a real shot at it, but it depends on whether he has put himself in a corner with unpopular positions with Latino voters during the primaries," Selee says. "A lot will depend on how candidates define themselves on the issue of immigration as well as education and healthcare."
For now, El Jeb seems to be leading the charge on Spanish, followed by a more hesitant Rubio. But their smooth-talking Spanish could easily lose its appeal if Latinos don't like what they're hearing. Perhaps on the issue of immigration they should keep their Spanish simple and just say: mi casa es su casa. Everyone can understand that.