Welcome to WHAT NOW, a morning round-up of the news/fresh horrors that await you today.

Donald Trump had been having a very, very bad couple of weeks. Every major story seemed to revolve around his own White House: Chief of Staff John Kelly's employment and defense of an alleged domestic abuser in the West Wing; a former Playboy Playmate breaking her silence to say she too was paid to keep silent about an affair with the president; and a string of fresh indictments from Robert Mueller's sweeping Russia investigation.
Then, the massacre at Stoneman Douglas High School in Florida left 17 students and teachers dead. And what a relief it's been for the ghouls who populate Trump's administration to focus on something other than themselves for a change, they (anonymously, of course) told The Washington Post on Monday.
"For everyone, it was a distraction or a reprieve," one White House official said. "A lot of people here felt like it was a reprieve from seven or eight days of just getting pummeled."
"But as we all know, sadly, when the coverage dies down a little bit, we'll be back through the chaos," the official said.
G/O Media may get a commission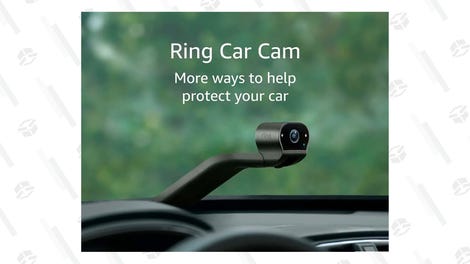 Bummer!
The Post points out what a difference a week makes: Kelly was in danger of losing his job over his handling of the allegations against former staff secretary Rob Porter, but instead spent the weekend recuperating and relaxing with Trump at Mar-a-Lago (after the president visited with victims of the Parkland shooting).
WHAT ELSE?